2023: Tinubu Under Attack Over 'I Don't Believe In One Nigeria' Statement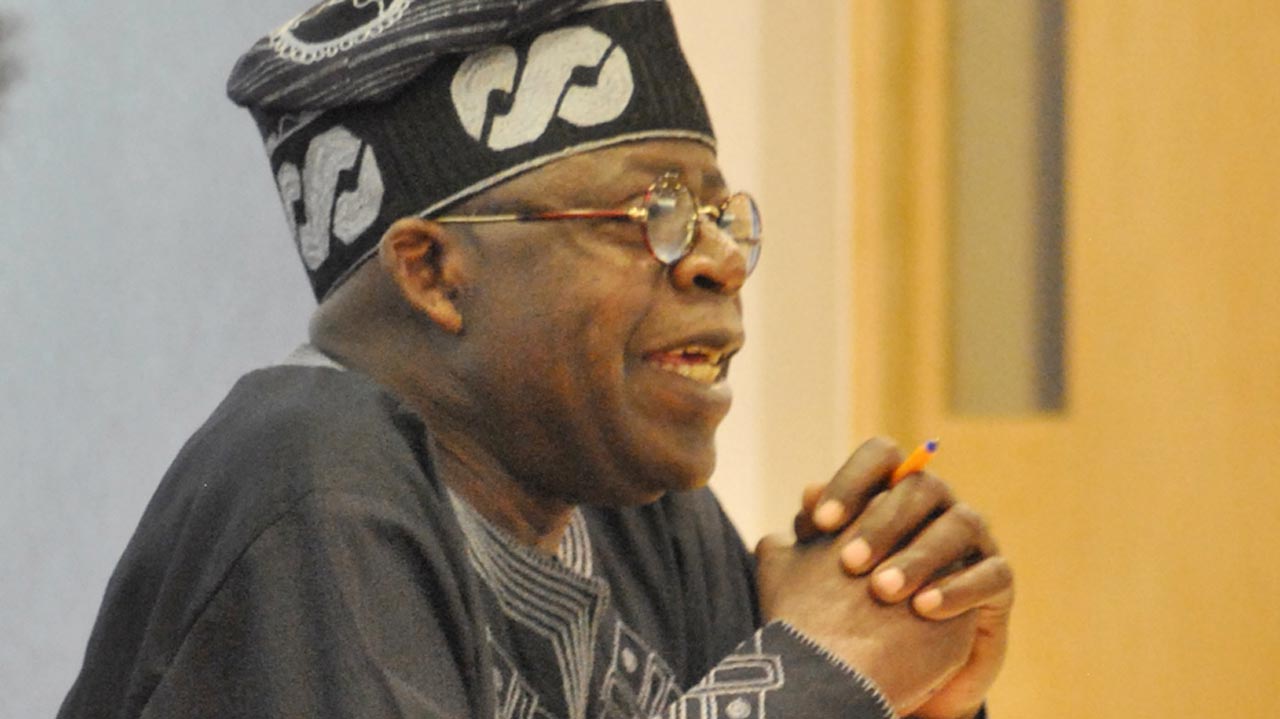 All Progressive Congress (APC) Chieftain and former governor of Lagos State governor, Asiwaju Bola Ahmed Tinubu, has been condemned and mocked by Nigerians over a statement he made in 1997 which was sited on ThisDay Newspaper.
Naija News understands that the politician who is said to be aspiring to become Nigeria's president come 2023 was blasted by citizens after the old newspaper in which he was quoted to have said 'I don't believe in one Nigeria' surfaced on the internet.
See the Newspaper headline below;
Condemning Tinubu's statement, a Twitter user identified with the username @farooqkperogi on Wednesday, August 26 too to his timeline to described Nigerian politicians as 'shamelessly situational patriots.'
He tweeted; "Nigerian politicians are shamelessly situational "patriots." They're irredentists when they're outside the orbit of power and exaggerated "patriots" when they have access to the public till. A man who didn't believe in Nigeria when he didn't have his way now wants to lead it. Ha!"
Also reacting to the comment, another social user, @RealThunderClap wondered how someone would want to rule a country he doesn't believe in. He said, "TINUBU doesn't believe in ONE NIGERIA, but wants to be her president."
"Look, I could rest a long time, knowing the denigrates called leaders in Nigeria are hustlers with no ideology, philosophy, vision nor value… Just bread of the day and who's serving it. PATHETIC!"
Another user, Muhammad Ahmed begged God to look over the nation, noting that leaders of the country are filled with greed and personal interests.
He tweeted; "Wonders never end in Nigeria, greedness and personal interests to the highest level. Now this man have the guts to say he wants rule a nation he planned to destroyed years back. Why always past old leaders hesitate to rule Nigeria?! May God look after this country."
"April 13, 1997 Tinubu maintained he didn't believe in one Nigeria but then after he looted Lagos State from 1999 till today he has been singing the song of one Nigeria to the detriment of all Oduduwas. -Simon Ekpa In Biafra Lies The Hope -Changing The Narrative Of Yesterday," said @DavidOl57450723 also in his tweet.
Source: Naija News