Erosion Washes Away NYSC Corps' Lodge, Schools, Houses In Bayelsa [Photos]
It has been reported that recent erosions have washed away houses owned by residents along the Ikoli River in Yenagoa Local Government Area of Bayelsa State.
According to the report monitored by Naija News on Daily Post, a lodge built for the National Youth Service Corps (NYSC) members in the area and some schools has been washed away by the heavy erosions.
The disturbing occurrences stirred up the heart of the community chief, women, youths and other leaders of Obogoro community to urge the Federal and State Governments to look into addressing the erosion which is about to send them into extinction.
DAILY POST reports that houses in the community which is a few minutes away from the State Government House in Yenagoa, has been washed into the nearby rivers and the NYSC lodge has also been destroyed by the erosion.
The report noted that residents had pulled down roofing sheets and woods from buildings destroyed halfway in other to save them for later use.
"Also, the community primary school that served as a ground where children from within and outside the community acquire basic education had also been abandoned because essential parts of the facility, including Headmaster's Quarter, football field and several classrooms have been washed into the Ikoli River by the erosion," Daily Post revealed in the independent report.
Naija News understands also that children in the Obogoro community are now being forced to travel far to acquire basic education since erosion have washed away the St. Paul Primary School in Famgbe, a neighbouring community.
The situation has also left farmers in tears as their farmlands with crops worth hundreds of thousands of Naira have been washed away by the erosion, making life unbearable for the people of Obogoro.
The report revealed further that the community has written several letters to the Government over the challenges but no positive response has been given to them yet.
See below photos of some affected places;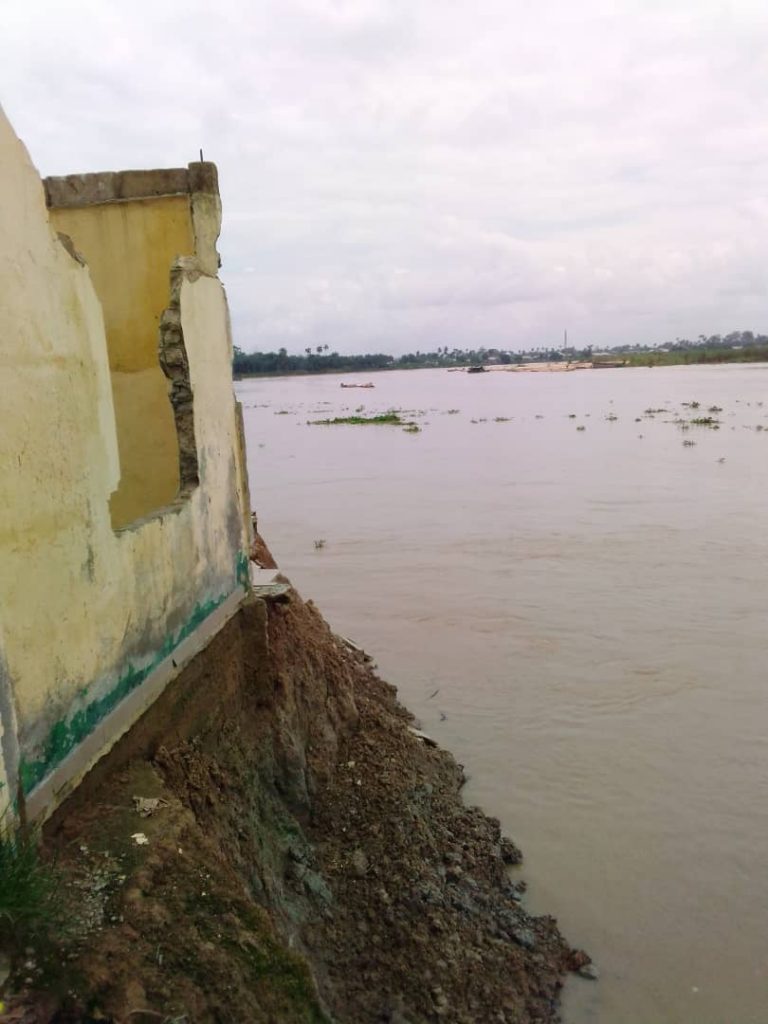 Meanwhile, the Director-General of the National Emergency Management Agency, NEMA, Muhammadu Muhammed, has revealed in the last month that 102 local government areas in 28 states of the country should expect a heavy flood in recent days.
He warned residents to get set for evacuation, also admonished state emergency managements to commence an immediate sensitization of residents in the city and local areas.