Biafra: Nnamdi Kanu Sends Message To Obadiah Over DSS' Invite, Reveals What IPOB Will Do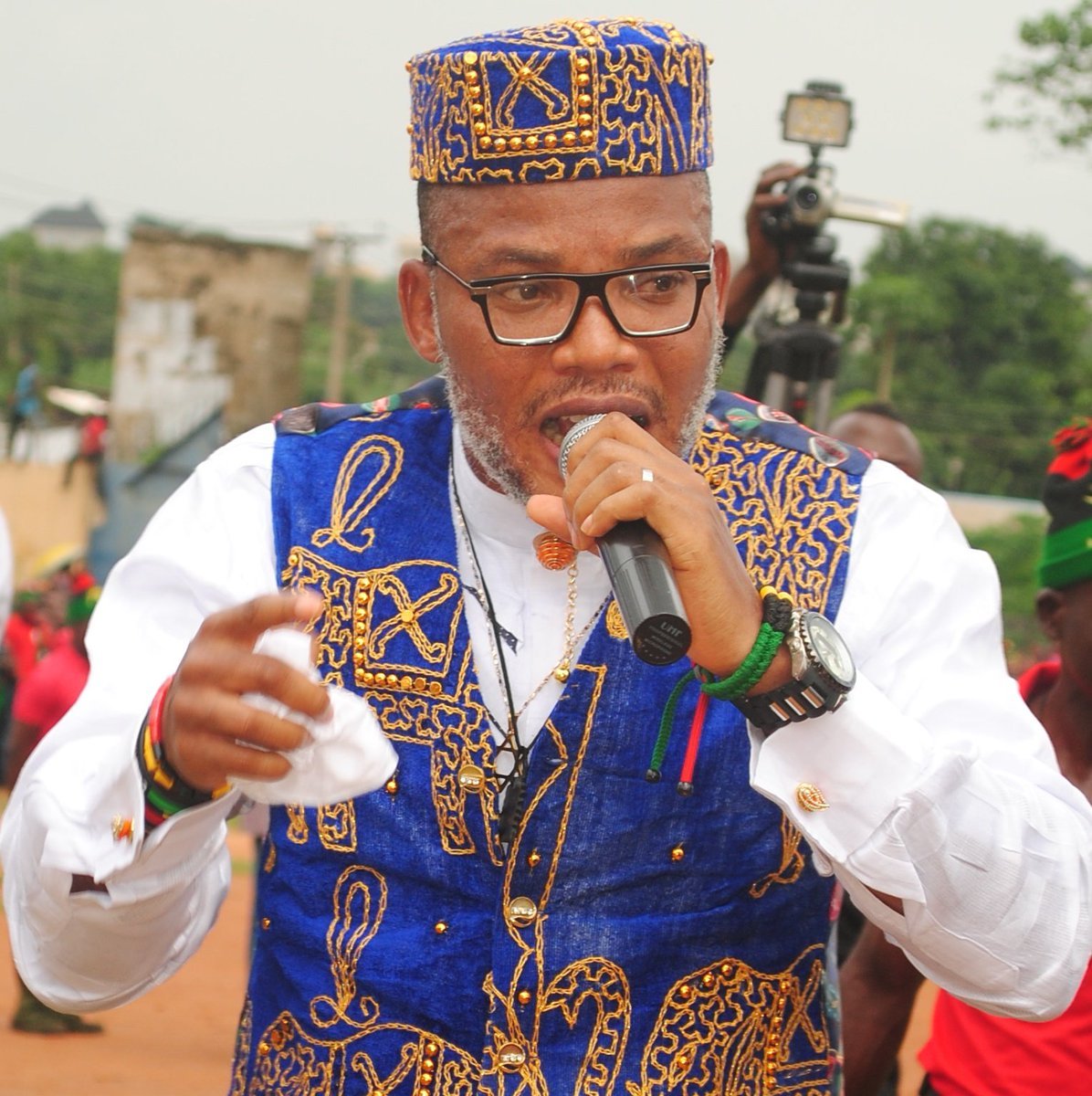 The leader of the proscribed Indigenous People of Biafra (IPOB), Nnamdi Kanu, has sent a message to a former Deputy Governor of the Central Bank of Nigeria (CBN), Dr Obadiah Mailafia, after his invitation by the Department of State Services (DSS) for accusing a serving northern governor of sponsoring Boko Haram.
Naija News had reported earlier that the former CBN Deputy Governor had said while reacting to the insecurity issues affecting South Kaduna during an interview on Nigerian Info, that a serving governor in the northern part of the country is the person sponsoring the activities of the dread Boko Haram.
Mailafiya had said that the information that a serving northern governor is the commander of Boko Haram" was revealed by the former high commanders of the group who have repented.
When asked if the government was unwilling or unable to protect the people of Kaduna, Mailafiya had said; "In fact, it is not only unable, but it is also unwilling and we have good reason to feel that they are part and parcel of the killers let me make some revelations to you"
"How will a government just say it is revenge killings and so on, then you leave it there because it is revenge killings and so on. The body language of this administration, the body language of the state government shows clearly that they have a hand in the killings, no doubt about it."
"Let me make some revelations because some of us also have our own intelligence networks, have met with some of the bandits, we have met with some of their high commanders, one or two who have repented, they have sat down with us, not once, not twice. They told us one of the Northern governors is the Commander of Boko Haram in Nigeria".
"Boko Haram and the bandits are one and the same thing. They have a sophisticated network. During the lockdown, their planes were moving up and down as if there was no lockdown," he had said.

However, barely 24-hours after his comment, accusing a northern governor of sponsoring Boko Haram, Mailafia confirmed that he was summoned to the Jos office of the DSS. "Yes, it true. The DSS invited me to appear in their Jos office tomorrow (Wednesday) by noon," the former CBN Deputy Governor had said.
Naija News recalls that Mailafiya honoured the DSS invitation and also apologized for his comments
Reacting to the development in a tweet on the micro-blogging site, Twitter, Kanu assured Mailafiya that his group, the Indigenous People of Biafra is solidly behind him.
The IPOB leader tweeted: "As received on WhatsApp ??  "The police have come to my house in NIPSS Kuru. They may want to bundle me to Abuja. Urgent help" – Obadiah Mailafia, the former Deputy Gov of CBN who outed a Northern Gov as #BokoHaram commander. Dr Mailafia, #IPOB is with you. We got your back!"
As received on WhatsApp ??"The police have come to my house in NIPSS Kuru. They may want to bundle me to Abuja. Urgent help" – Obadiah Mailafia, the former Deputy Gov of CBN who outed a Northern Gov as #BokoHaram commander.

Dr Mailafia, #IPOB is with you. We got your back! pic.twitter.com/xCCCbHtMw0

— Mazi Nnamdi Kanu (@MaziNnamdiKanu) August 22, 2020