Mali Coup: Keita's Government Must Be Reinstated – ECOWAS Leaders Tells Junta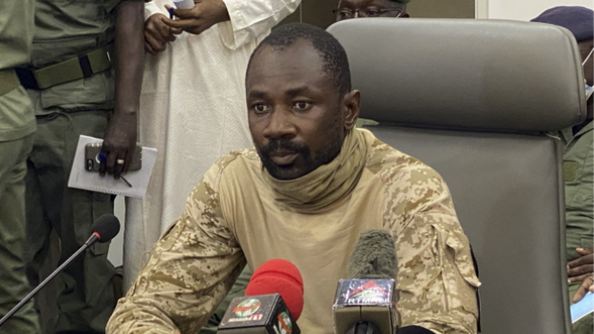 An emergency summit of the Economic Community of West African States (ECOWAS)  has given marching directives to the leaders of the coup.
Naija News recalls that Ibrahim Boubacar Keita was deposed as Mali's president in a military coup on Tuesday.
Speaking on the next line of action the West African bloc demanded the reinstatement of Ibrahim Boubacar Keita as Mali's president amid growing concerns about regional stability.
Leaders of the 15-nation Economic Community of West African States (ECOWAS)  who convened over the crisis on Thursday, after it suspended Mali, shut off borders and halted financial flows in response to Tuesday's overthrow of President Ibrahim Boubacar Keita.
It was not immediately possible to confirm the information.
The coup, which has rocked a country already in the grip of a jihadist insurgency and civil unrest, has been met with almost universal condemnation abroad.
Naija News recalls that In July, an ECOWAS delegation failed to broker an agreement between Keita and the opposition, who were leading large-scale protests against the government.
The coup has fuelled concerns it could disrupt a military campaign against jihadists linked to al Qaeda and Islamic State operating in northern and central Mali and West Africa's wider Sahel region.