Jigawa NBA Threatens To Boycott Conference Over Withdraw Of Invitation From El-Rufai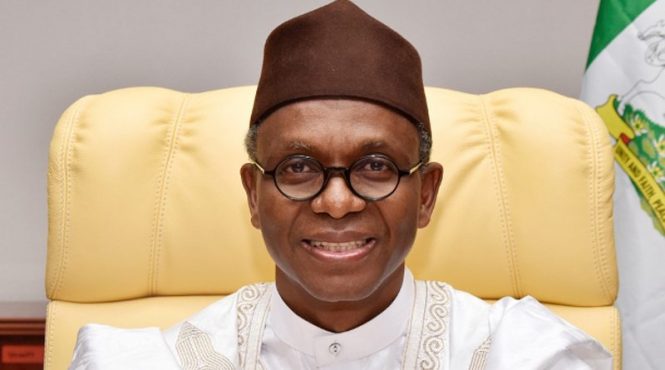 The Nigerian Bar Association in Jigawa State has condemned the withdrawal of the invitation extended to the Kaduna State Governor, Nasir El-Rufai to speak at the association's annual conference.
Naija News had earlier reported that NBA withdrew it's invitation to El-Rufai over a petition by some lawyers under the aegis of Open Bar Initiative.
The group in its petition described the invitation as "reward for misrule", saying the governor represents the very antithesis of what they profess to defend.
El-Rufai was accused of threatening to abduct Gloria Ballason, a lawyer, "because she had criticised him in a news article" in 2016.
The Chairman of the Jigawa NBA branch, in a statement released on Thursday said, if the decision of the National NBA stands, they would boycott the annual conference.
Abubakar noted that allegations against the governor had nothing to do with the national leadership of the association or the NBA at large.
"The Nigerian Bar Association Dutse Branch disagrees with the position of the national executive committee of the association held this evening, in its resolve to withdraw the earlier invitation sent to Mallam Nasir el-Rufai, the executive governor of Kaduna state to participate as a guest speaker in the forthcoming annual general conference of the association scheduled to take place from August 26-29, 2020 based on frivolous allegations."
"The decision is quite unfair as the allegation against the governor has nothing to do with the NEC or NBA at large. Worse still, the governor has not been given the opportunity to defend himself on the allegations raised against him by a group within the association, before the resolution of this magnitude was reached against him. as the Nigerian Bar Association belongs to all."
"The motto of the association is promoting the 'Rule of Law' prudence and justice, therefore, demands that he be given the opportunity to defend himself before taking any decision that affects him."
"If complaints are to be judged on their face value and without due process, similar treatment is to [be] given to Governor of Rivers State Nyesom Wike who has serious allegations of abuse of human rights against him to the extent of the demolition of residential houses and place of worship without observing due process."
"On the strength of this, therefore, we call on the national body under President Usoro SAN to reverse the decision with immediate effect, else, the Nigerian Bar Association Dutse Branch will boycott the virtual annual general conference taking place in a few days to come."