Throwback: 6 Years Ago, Adadevoh Gave Her Life For Nigerians
On this day, August 19, in 2014, Nigeria lost Stella Ameyo Adadevoh in the line of duty after she contracted Ebola virus disease while caring for Patrick Sawyer, a Liberian-American who was diagnosed of the virus.
More intriguing about Adadevoh was her insistent she was on ensuring that the patient doesnt leave the First Consultant Hospital, Lagos, where he was being treated, on suspicion that it was an ebola case.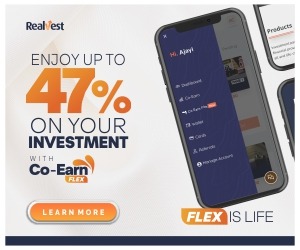 He had just arrived in Lagos that morning and was to attend a retreat in Calabar.
According to Benjamin Ohiaeri, former medical director of First Consultant Hospital, Sawyer became very furious when he was told not to leave.
He was said to have become very aggressive and more concerned about leaving the hospital "than anything else".
"The Liberian ambassador started calling Dr Adadevo, putting pressure on her and the institution. He felt we were kidnapping the gentleman and said it was a denial of his fundamental rights and we could face further actions," Ohiaeri also said.
Since the country had not experienced Ebola before, a disease which had killed more than 1,000 people at the time, it was difficult to diagnose it especially because Sawyer only fever and fatigue at the hospital.
Sawyer further denied coming in contact with any Ebola patient or attending any funeral ceremony before his trip to Nigeria.
Ada Igonoh, one of the health workers that attended to Sawyer, recounted Adadevoh's bravery and leadership prowess as the entire scene played out: "As we were preparing for the early-morning ward rounds, I was approached by an ECOWAS official who informed me that Patrick Sawyer had to catch an 11 o'clock flight to Calabar for a retreat that morning. He wanted to know if it would be possible. I told him it wasn't, as he was acutely ill. 
"Dr. Adadevoh also told him the patient could certainly not leave the hospital in his condition. She then instructed me to write very boldly on his chart that on no account should Patrick Sawyer be allowed out of the hospital premises without the permission of Dr. Ohiaeri, our chief medical consultant. All nurses and doctors were duly informed.
"During our early-morning ward round with Dr. Adadevoh, we concluded that this was not malaria and that the patient needed to be screened for Ebola Virus Disease (EVD). She immediately started calling laboratories to find out where the test could be carried out. She was eventually referred to Professor Omilabu of the (Lagos University Teaching Hospital) LUTH Virology Reference Lab in Idi-Araba, whom she called immediately. Prof. Omilabu told her to send blood and urine samples to LUTH straight away. 
"She tried to reach the Lagos state commissioner for health but was unable to contact him at the time. She also put calls across to officials of the federal ministry of health and national centre for disease control.
"Dr. Adadevoh at this time was in a pensive mood. Patrick Sawyer was now a suspected case of Ebola, perhaps the first in the country. He was quarantined, and strict barrier nursing was applied with all the precautionary measures we could muster. 
"Dr. Adadevoh went online, downloaded information on Ebola and printed copies, which were distributed to the nurses, doctors and ward maids. Blood and urine samples were sent to LUTH that morning. Protective gear, gloves, shoe covers and face masks were provided for the staff. A wooden barricade was placed at the entrance of the door to keep visitors and unauthorised personnel away from the patient."
In celebrating her, the late doctor was honoured by the FG with a road located along Ahmadu Bello Way in Abuja named after her.
Source: Naija News