Photos: Man Wears Mask To Collect $158m Lotto Prize Money So People Won't Recognize Him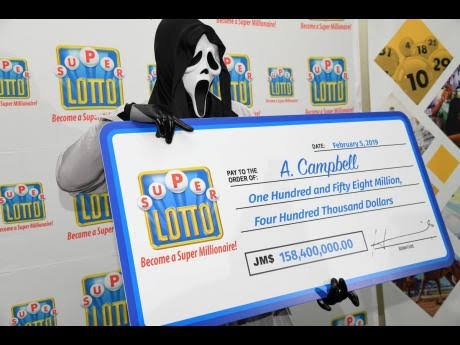 Viral photos of a man who turned up to collect his lottery prize money fully kitted with a face mask to protect his identity has emerged on social media.
It was gathered the man won a whopping $158 million in the lottery and to collect the prize money, he wore a mask so his relatives or friends won't ask him for money.
Some others believe the man did it to protect his identity from criminals. But for whatever reason he had, the man simply identified as A. Campbell based on the name written on the symbolic cheque, didn't want his identity exposed.
See photos: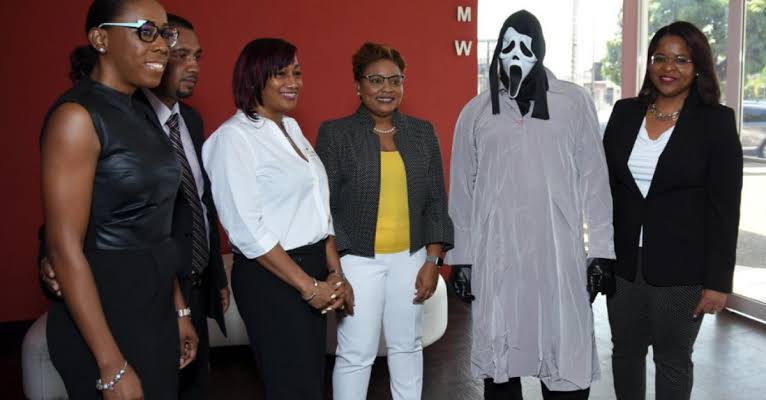 After the pictures went viral on social media, some netizens have agreed with the decision of the man to protect his identity. See some of their comments below:
Very smart. And he didn't do it so his friends and relatives won't ask for money. They can guess. He probably did it to reduce the general societal pressure and that makes sense.

— michael (@mikeifed) August 19, 2020
$158,400,000. One hundred and fifty Eight million, four hundred dollars. Chaiiiii. This is Fortune of the year.

— Akinsanya John Olufemi (@femronk72) August 19, 2020
Or you know…hes protecting his identity from criminals who would kidnap him or his family for a ransom.

— Leader (@NursePervy) August 19, 2020
Best thing to do

— EDO (@Omobarcar) August 19, 2020
Wisdom

— OMASIOR ERIC CLIFFOR (@omasioreric1) August 19, 2020
Source: Naija News