NBA Ignores Nigerians, Insist El-Rufai Will Speak At Its Conference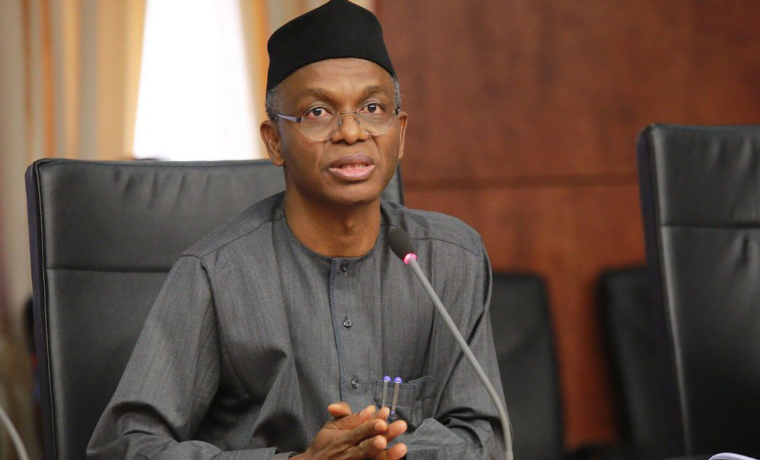 The Nigerian Bar Association (NBA) is unmoved by the threat of some lawyers and Nigerians to boycott its virtual meeting due to the participation of Kaduna State governor, Nasir El-Rufai.
This is as the body insisted El-Rufai will speak at its 60th Annual General Conference tagged 'Step Forward' which is billed to hold virtually between August 26 and August 29, 2020.
Naija News previously reported that some Nigerians took to social media to declare that they will boycott the forthcoming virtual conference of the Nigerian Bar Association (NBA).
The prospective attendees took the decision after discovering the inclusion of Kaduna State Governor, Nasir El-Rufai as one of the guest speakers at the virtual meeting.
The citizens condemned the NBA for naming Governor El-Rufai as one of its speakers, according to them the decision only shows that the association is in support of insecurity in the Southern Kaduna.
However, the NBA has insisted in a statement on Tuesday, August 18, 2020 that the programme will go ahead as planned.
It is understood that Governor El-Rufai is billed to speak on the topic: 'Am I a Nigerian – A Debate on National Identity, The Indigeneship – Citizenship Conundrum.'
"The session is designed to interrogate the apparent triggers of disunity in our nation and brings to the table speakers from different backgrounds who can contribute to the debate from various perspectives.
"The session is interactive and affords participants to interrogate the panelists," the NBA said.
Other prominent personalities billed to speak during El-Rufai's session include Rivers State governor, Nyesom Wike; a former Anambra governor and Vice Presidential Candidate, Peter Obi; Pastor cum politician, Tunde Bakare; a former minister, Oby Ezekwesili; and a former ECOWAS commissioner, Salamatu Hussaini.
The session is scheduled for August 27 and according to the NBA, over 15,000 people have registered for the conference.