EU Reacts As Soldiers Arrest Mali President, Prime Minister
The European Union condemned the arrest of Mali President Ibrahim Boubacar Keïta and his Prime Minister, Boubou Ciss, by soldiers of the Malian Army.
Naija News had reported earlier that Malian President Ibrahim Boubacar Keïta and his Prime Minister, Boubou Cissé, were "arrested" late Tuesday afternoon in Bamako by mutiny Soldiers supporting the opposition.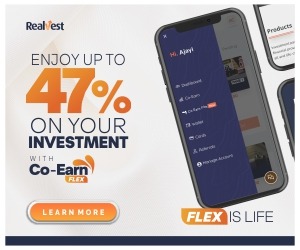 "We can tell you that the president and prime ministers are under our control. We arrested them at his home " (at the home of the Head of State), said a soldier, who requested anonymity.
"IBK (President Keita) and his Prime Minister are in an armoured vehicle on their way to Kati", the military camp on the outskirts of Bamako where the mutiny began in the morning, said another military source in the mutineer camp.
Moments after the news of President Keïta's arrest went viral, a video showing the moment Mali President was arrested emerged on social media.
Shortly after this, another video emerged, showing the moment Mali's Presidential Villa was taken over by young protesters following President Keita's arrest by the soldiers of the Milian Army. In the video, the apparently excited young Malians could be seen playing inside the swimming pool at the Malian Presidential Villa.
Reacting to the development in a statement, EU foreign policy chief Josep Borrell said the social and political crisis that has lasted for months in the country cannot be responded to by such initiatives.
Calling for dialogue with the parties in Mali, the EU foreign Policy Chief said that the EU fully supports the mediation of the Economic Community of West African Countries (ECOWAS).
Also reacting to the crisis in Mali, UN Secretary-General Antonio Guterres condemned the arrest of the Mali President and top government officials by mutinying soldiers on Tuesday, calling for their immediate release.
"The Secretary-General calls for the immediate restoration of constitutional order and rule of law in Mali,'' UN spokesman Stephane Dujarric said in a statement.
Similarly, the African Union has called on the Malian military to immediately release President Ibrahim Boubacar Keïta and his Prime Minister.
Reacting to the development, African Union Commission's Chairperson, Moussa Faki Mahamat in a series of tweets, condemned the Mali President's arrest.
"I energetically condemn the arrest of President Ibrahim Boubacar Keita, the prime minister and other members of the Malian government and call for their immediate liberation.
"I strongly condemn any attempt at anti-constitutional change and call on the mutineers to cease all use of violence and respect for republican institutions", he tweeted.
1/3:Je condamne énergiquement l'arrestation du President Ibrahim Boubacar Keita, le Premier Ministre et autres membres du Gouvernement maliens et appelle à leur libération immédiate. #Mali

— Moussa Faki Mahamat (@AUC_MoussaFaki) August 18, 2020