COVID-19 Is Real – Kate Henshaw Replies Those Who Think Govt Pays Celebrities To Promote The Virus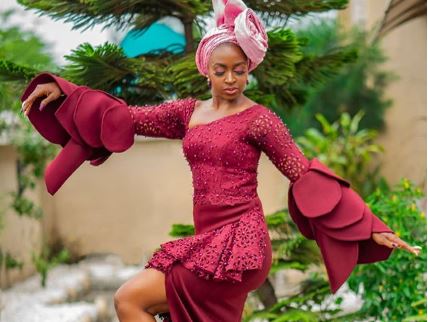 Veteran Nollywood star actress, Kate Henshaw has denied claims that the government pays some celebrities to fake the reality of COVID-19 in Nigeria.
According to her, coronavirus is real and no one should take the issue lightly.
Henshaw's reaction follows the comment of a fan after she revealed on her Instagram page that she went for a COVID-19 test.
The fan who took to the comment section of her post, alleged that certain celebrities are being paid by the government to say COVID-19 is real in Nigeria.
In response to the comment, Henshaw wrote: "COVID-19 test is uncomfortable make I no lie. I was already in tears because this @NseIkpeEtim told me it was painful.
" Someone commented on my Instagram saying" all these celebrities that have been paid to say there is COVID-19, God will judge you.
"If I land am better curse now, shay they will say Kate has started again inside blogs. I just blocked the person and moved on. COVID-19 IS REAL!!
Meanwhile, the Nigeria Centre for Disease Control (NCDC) has reported fresh 298 cases of Coronavirus in Nigeria.
Naija News reports that the NCDC confirmed the new 298 cases of Coronavirus in Nigeria in a series of tweets on the micro-blogging site, Twitter on Sunday evening, August 16.
Source: Naija News