BREAKING: Agboola Ajayi Officially Joins ZLP Ahead Ondo Election
The Deputy Governor of Ondo State, Agboola Ajayi, has officially joined the Zenith Labour Party (ZLP) ahead of the Ondo State Governoship Election.
Naija News reports that Agboola Ajayi on Thursday declared intentions to run for governorship under the ZLP.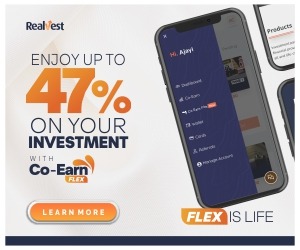 He resigned from the ruling All Progressives Congress (APC) in June and joined the People's Democratic Party (PDP) where he failed to secure the party's ticket.
He left the PDP to join the ZLP having been promised the party's governorship ticket.
His name has been submitted to the Independent National Electoral Commission (INEC) as the party's candidate.
The ZLP Chairman in the state, Hon. Joseph Akinlaja, was on hand to welcome Agboola Ajayi to the party.
He said: "Our Party's ideology is rooted in the social-democratic ethos that is fighting for the greatest good for the greatest number of the citizenry, fighting against inequality in the society, oppression of the underprivileged and poverty. Also a fight against man's inhumanity to man in all its ramification."
On his part, Ajayi said that his moving around across parties was necessitated by his love for the people in order to rescue them from the clutches of the ruling APC government in the state.
This online news platform reports that the national leader of the party and former Ondo state governor, Olusegun Mimiko, was absent.
Source: Naija News