'There Is More To Come' – President Buhari Tells Nigerians On Infrastructure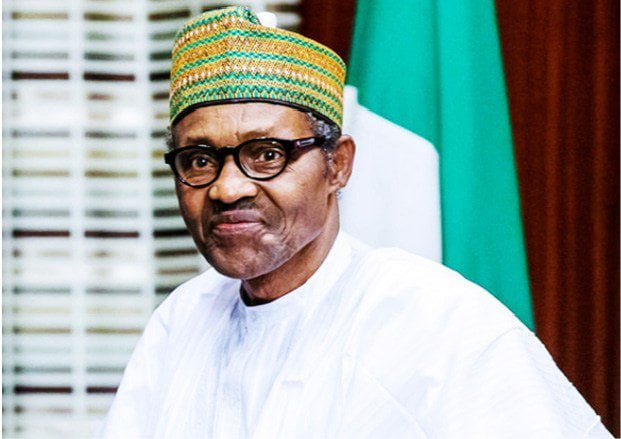 President of the Federal Republic of Nigeria, Muhammadu Buhari on Thursday, August 13 assured Nigerians of his commitment to putting down more on infrastructure in his second tenure.
Naija News understands that the president made the declaration in Abuja today during the virtual inauguration of the new headquarters building of the Nigerian Content Development and Monitoring Board located in Yenagoa, Bayelsa State.
According to President Buhari in the statement made available to newsmen by his Special Adviser on Media and Publicity, Femi Adesina, his regime will spend more on infrastructure across the country.
In the press release titled 'President Buhari inaugurates 17-storey NCDMB building, pledges to spend more on infrastructure for job creation', the Next Level government noted that with the landmark of reference already put in place in the Niger Delta, long-lasting legacies that signpost the years of oil and gas exploitation is established.
The statement reads; "With the commissioning of this project, I want to highlight that we have put in place a landmark of reference in the Niger Delta to reflect long-lasting legacies that signpost the years of oil and gas exploitation and I assure you that there is more to come,'' Adesina quoted the President as saying."
He again assured that there is more to come under his regime, described the 17-storey building, known as the Nigerian Content Tower, with the full complements of a 10MW Power Plant and 1000-seater Conference Centre, as a reflection of his regime's drive to provide infrastructure across the country to attract investments, create jobs and eradicates poverty.
The president was filled with joy that the project has created thousands of direct and indirect jobs, including other various business opportunities.
Meanwhile, leader of the Arewa Youths Consultative Forum (AYCF) Yerima Shettima, says President Muhammadu Buhari has failed to fulfil his promise to Nigerians.
Source: Naija News