Wike Vows To Scuttle APC Rigging Plans, Says Oshiomhole Is An Ingrate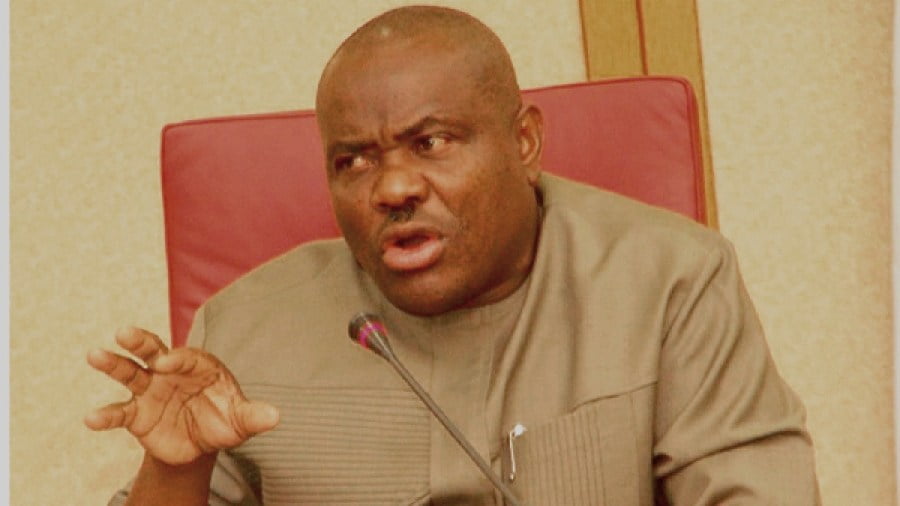 Governor Nyesom Wike of Rivers State has vowed to scuttle any plan of the All Progressives Congress (APC) to rig the 2020 Edo governorship election.
Wike, who is the Chairman of the National Campaign Council of the Peoples Democratic Party (PDP), stated this while reacting to issues raised during the Edo State APC campaign last week.
The APC during its campaign tagged the Edo State Governor as an ingrate.
Reacting, Wike said Obaseki is not an ingrate, rather it is the suspended National Chairman of the APC Adams Oshiomhole "that is fighting him (Obaseki) and his boy Ize-Iyamu that are ingrates."
He wondered how Obaseki, who Oshiomhole admitted to be the brain behind his success as governor in 2016, is now an ingrate.
The Rivers governor accused the APC of working to cause violence int Edo State so the Independent National Electoral Commission (INEC) will cancel the poll.
Wike said: "We have enough intelligence on what they want to do with the security in the election, but we will scuttle it.
"Police is supposed to use Edo State election to clear their name and regain people's confidence in them.
"APC wants to do so, so that there will be enough violence in the election. Like the Chairman of INEC has said that the election will be stopped if there is violence. They want to cause violence so that the election will stop.
"They are not interested in the election so that INEC will stop it and then wait till November when Obaseki's tenure will end. It is a calculation that they do not want the election to hold because Edo people are tired of the lies from Oshiomhole."
Source: Naija News