How Chrisland School Tried To Make The Case 'Go Away', Mother of Assaulted Child Reveals
Grace Adebola (not real name), a mother of a two-year-old female pupil of Chrisland School, has revealed how the school authority tried to bury the case after her daughter was sexually abused by Adegboyega Adenekan, a former supervisor at the school.
Naija News recalls that an appeal filed by Adegboyega Adenekan who is to face a 60 year-jail term, was dismissed by a court of appeal in Lagos.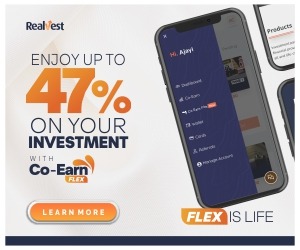 Adenekan's trial began on January 29, 2018, after he defiled a two-year-old pupil of  Chrisland School, Victoria Garden City (VGC), Lagos state.
He was on October 24, 2019 convicted by Sybil Nwaka, judge of an Ikeja domestic violence and sexual offences court, and the 47-year-old man was sentenced to 60 years in prison.
In an interview with TheCable, Mrs Adebola stated that said she was very protective of her children, and that was why she took them to Chrisland, a supposed "safe haven for them".
She said: "I never left my kids unattended to. As soon as I got pregnant, I left paid employment and started freelancing, doing business here and there, so, as soon as they closed from school, I could be available and be there with them at all times, even when doing extracurricular activities," she said.
"Even in church, I taught in the children's section and I was always in the children's department, whether or not I was assigned to teach. The only place I couldn't be with them was in school. But that is meant to be a safe haven for them.
Adebola alleged that the management of Chrisland school wanted to protect Mr Adenekan by making "the case go away."
"The teachers turned me into an enemy. As soon as they saw me in the school on my way to speak with the headteacher, they would set security guards to start following me around, They wouldn't even respond to my greetings," she said.
"They said I was out to tarnish the school's image and that I told my daughter to say those things because I wanted to be popular, that I just wanted to conspire against Chrisland. Chrisland broke our trust. We were a friend of the school. We loved Chrisland, we referred Chrisland; it was never us against Chrisland. We had thought it was going to be us and Chrisland against Mr Adenekan, or at least that they would have been neutral and let the law take its course."
Adebola said her family had planned to keep the abuse to themselves, but their daughter changed their minds.
She accused Mr Adenekan of threatening to kill her family if her daughter told anyone about the sexual assault.
"As soon as she opened up about the abuse (her daughter) and she saw she didn't die, that no one had died, it was as though an oasis had been unplugged. She couldn't stop talking about all the terrible things he did to her. I couldn't stop her from talking, but I crumbled with every word she spoke. It became obvious that if we did not do something, our daughter would be treated, meet with psychologists to help her deal with the abuse, but other kids would still fall victim of the pedophile. This great evil done to us could not be covered."
Source: Naija News