Taraba State Governor Fires His CPS Hours After Daughter's Wedding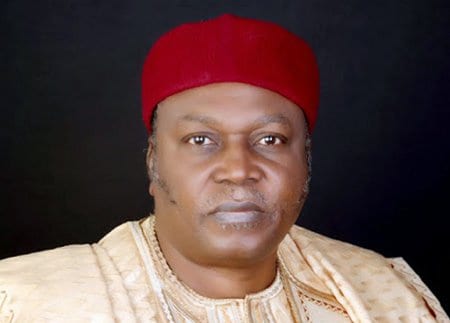 Taraba State Governor Ishaku Darius has fired his Chief Press Secretary, Alhaji Hassan Mijinyawa. He was sacked on Saturday and replaced by his deputy, Elijah Becky.
It is rumoured that the dismissal was related with the alleged abuse of protocol during his daughter's wedding in Jalingo. The dignitaries present at the wedding included the deputy governor, Alhaji Hassan Manu, who arrived at the CPS residence two minutes before 10 am which is the time of the wedding.
But instead of proceeding with the wedding, The Nation found that they were waiting for the Minister of Power, Alhaji Saleh Maman, who was on his way. As a result, they waited for several minutes before the wedding started.
It was discovered that the deputy governor and other dignitaries stood for about 30 minutes before the arrival of the minister and his delegation. Other sources said the deputy governor and his entourage left the party in a rage and in a hurry.
After leaving the scene two hours later, Mijinyawa was fired, which some believe was caused by a delay in the wedding. But Bala Abu, a senior media adviser to Governor Ishaku, denied the allegations. "As it is, you know the press statement that announced his removal was from the office of the head of service of the state. That means his removal may be purely administrative," he said.