10-Year-Old Marriage Ends After Wife Discovered Her Husband Is A Garbage Collector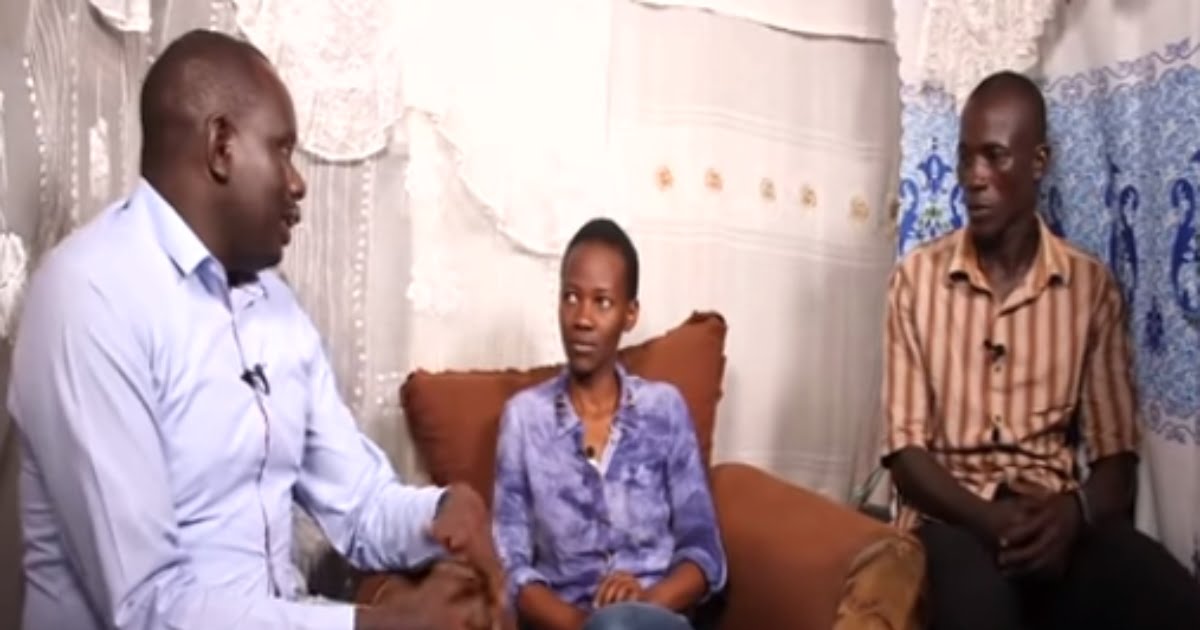 Shamim, a lady from Embakasi, a division of Nairobi, the capital of Kenya is on the verge of ending her 10-years-old marriage with her husband after discovering she has been deceived all along.
Her action came after a disappointing confrontation from people in their neighbourhood, Naija News understands.
Considering the intensity of the deceit from her husband, Shamim in an interview with Anthony Ndiema on the Nisamehe show, stated that she could not forgive her husband and would not do so anytime soon. According to the lady, her husband, David had kept a very huge secret she found to be unforgivable.
Naija News understands that Mr David had always made his wife believed that he is an employee at Jomo Kenyatta International Airport (JKIA), not until she was confronted by her neighbours while exchanging words.
"Normally, he leaves in the morning smartly dressed and you'd never notice. So we were fighting for water with the other women and one of them just came out and told me 'There's no way your special while your husband is a garbage collector," Shamin revealed.
She continued, "I tried to defend myself knowing she was wrong but the rest backed her up and I thought then there must be some truth about it."
Returning from work the Shamin was confronted, David was forced to confess his 10-years-old secret which he admitted to the truth as he was left with no option.
Reacting during the interview, Shamim said David was smart enough with hiding his truth, adding that she could have never guessed about it if not for the confrontation.
According to her, even her family members knew he was an airport staff. Shamin, however, insisted that she quit the marriage not because of the job but for the lies disgrace she had faced.
On his part, Anthony begged Shamim to hear her husband's part of the story and reconcile their union. Remorseful David while speaking noted that he knew he was wrong but only wanted to protect his love and family, hence lying about his job.
"If I never loved you, I would not apologise but I am indeed sorry for the lie and hope you can agree to us going back to what we used to be," he said.
Again, Shamim noted that she had made up her mind never to forgive David, not anytime soon if at all it happens. Adding that the pain was still fresh and could not stop imagining if there were still more lies she is not aware of. However, Ndiema advised the couple to seek psychiatric help to held in dealing with their thought towards the incident.
Meanwhile, a man in Saudi Arabia is considering taking his wife to court for spying on his WhatsApp messages for nine months, Naija News reports.