Kashamu's Political Ingenuity Did Not Stop Him From Dying – Obasanjo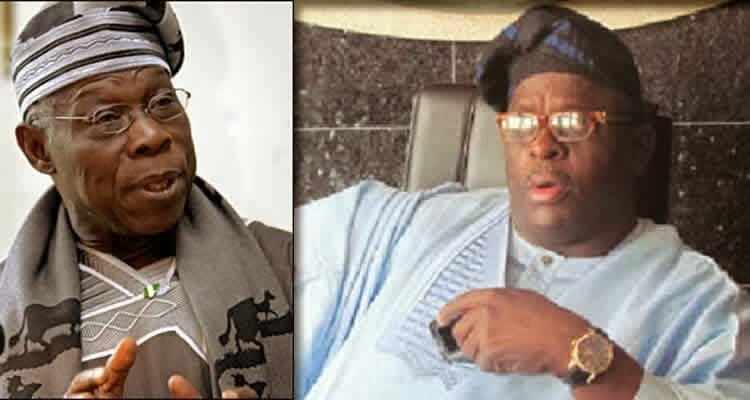 Former Nigerian President Olusegun Obasanjo has sent a message of condolences to Ogun State Governor Dapo Abiodun on the death of Senator Buruji Kashamu.
In a letter sent on Saturday, August 8, Obasanjo described Kashamu death as a great loss. The letter said: "I have received the sad news of the death of Senator Esho Jinadu (Buruji Kashamu), a prominent Ogun State resident. I extend my heartfelt condolences to my family and friends.
"Senator Buruji Kashamu in his lifetime used the manoeuvre of law and politics to escape from facing justice on alleged criminal offence in Nigeria and outside Nigeria," Obasanjo said.
"But no legal, political, cultural, social, or even medical manoeuvre could stop the cold hand of death when the Creator of all of us decides that the time is up.
"May Allah forgive his sin and accept his soul into Aljanah, and may God grant his family and friends fortitude to bear the irreparable loss."
Kashamu reportedly died after contracting Coronavirus. He died on Saturday, August 8 at a Lagos State Hospital at the age of 62.ThisDay reported. One of his former congressional colleagues, Senator Ben Murray Bruce, made the announcement on his Twitter account.
He said: "I have just lost my good friend of forever to #COVID19. Until his death, Sen. Buruji Kashamu and I were inseparable. He died today at First Cardiology Consultants, in Lagos."
Download NAIJA NEWS app: