16 Dead, 123 Severely Injured As Flight Carrying Stranded Citizens Crash-lands At Calicut Airport (Photos)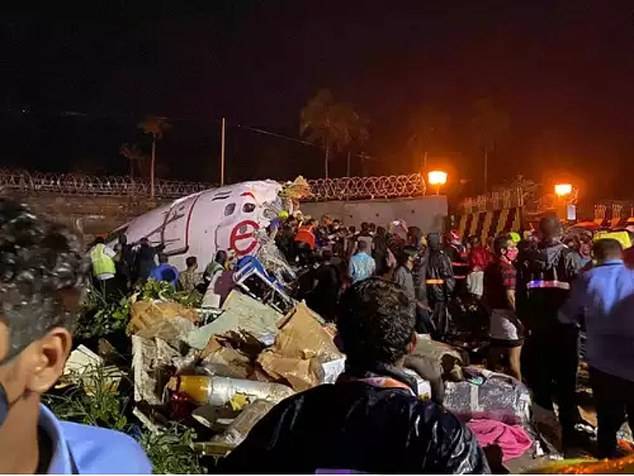 Air India Express flight provisioned to convey stranded people from other countries back to their countries as a result of the COVID-19 pandemic, has crashed landed.
According to reports from different sources, not less than 16 people have died including the two pilots from the horrible incident which happened on Friday, August 7.
It was reported that the flight converting 191 passengers skidded off the runway while landing at Calicut Airport in Kerala a few hours ago. Naija News understands that the flight with the number; AXB1344, B737 from Dubai to Calicut go past the runway, hitting a 30ft-deep valley at Calicut airport, in the Indian State of Kerala.
The two late pilots had reportedly tried to land safely in heavy rain after halting their first attempt and circling over the airport at its destination for 20 minutes. The pilots, however, lost control over the flight which has claimed 16 lives with a hundred and more people sustaining severe injuries.
Reacting to the incident, Air India Express confirmed in a statement released a few moments ago that 'no fire reported at the time of landing.'
The statement revealed further that 'there were 174 passengers, 10 infants, two pilots and five cabin crew onboard the aircraft."
'I can confirm at least 14 deaths overall. Another 15 passengers have critical injuries. It is still a developing situation,' said a senior local policeman, Abdul Karim.
The policeman who spoke with journalists added, 'We have at least 89 people, many of them with serious injuries, admitted at different Kozhikode hospitals. The ambulances are still coming in,'
'We have been told that all those who have survived the crash also have some form of injuries,' the officer noted.
See some photos from the incident below;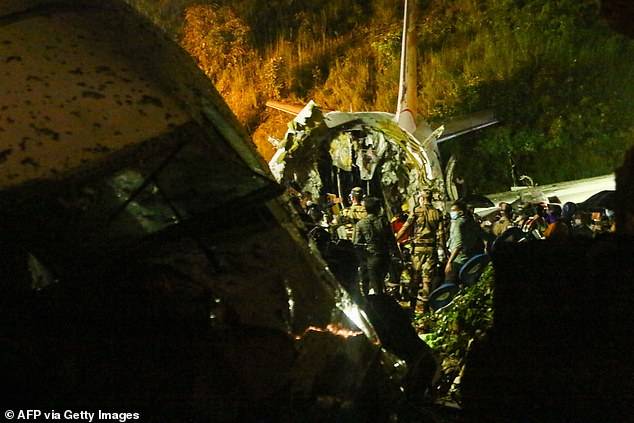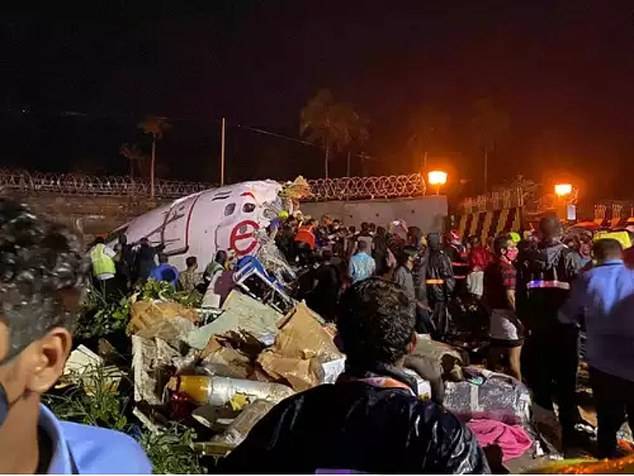 In another news, Naija New reported that a Tanzanian miner dug up two huge gemstones worth millions of dollars a month ago, have reportedly found another multi-million-dollar lump of Tanzanite.
Source: Naija News