Toyin Lawani Narrates What She Has Been Battling With That Makes Her Want To Remove Her Womb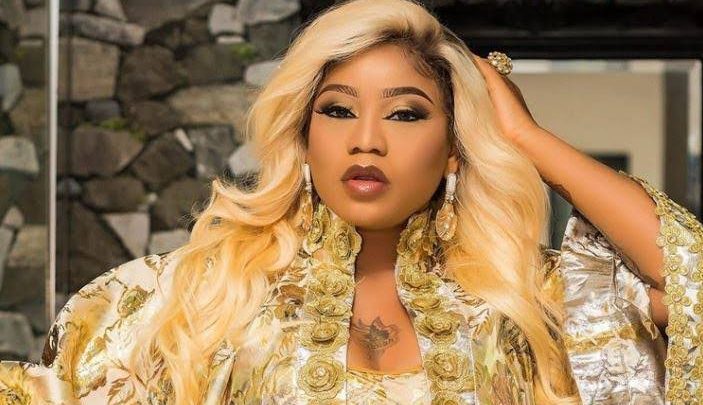 Fashion entrepreneur and celebrity stylist, Toyin Lawani has penned down an emotional message on her battles with fibroids since she was 23.
According to her, the condition has made her undergo surgery in many countries including Nigeria, United States, and UAE (Dubai), but she's yet to get a permanent solution.
According to her in a post on her Instagram page on Wednesday, the only solution seems to be to remove her womb totally but she has been developing cold feet in taking the action.
She revealed she has had to deal with the pains over the years and hopes to be victorious in a short while due to a new discovery she made.
Below is her narration:
"I found I had Fibriods when I was 23, while pregnant for my first daughter @therealtiannah, it was hell for me. I bled for 9 months straight. Always thinking Ayenshemi," she wrote.
"No, where they didn't carry me o, no herbs they didn't give me. With time figured it out. I'm 38 and still dealing with it. I've had at least 5 surgeries over the years in Nigeria, UK, Dubai, USA.
"And they keep coming back. Been avoiding to do the needful of taking out my womb, but as of last week, I told myself what else do I want I have two lovely kids.
"I have booked an appointment for last month to evacuate my womb and I kept having cold feet, but the pain is so so unbearable. Fortunately, my friends begged me to try a fertility company again.
"And I did so. Guess what, as of this morning, I found few of them had disappeared. I'm still having my left side pains, which are terrible and doesn't make you enjoy sex, walk properly.
"Back pain, swollen legs, and it will affect your other organs too. But now it's way better than before and during my periods, I have one more week to go to clear it all out fully. Pray it goes well and I will share the secret with you, my people pls don't be ignorant, I have been fighting for my life due to Fibriod's cover the years, terrible bleed out etc , pls don't take it for granted ????? I'm just grateful I have kids ? my son's pregnancy was the worst but glad he's here ?
HELP YOU NEED IS HERE IM A LIVING TESTIMONY ?
Naija News recalls Lawani once disclosed that due to her high taste, she charges about N2m just to go on a date with a man, and anyone that wants to have sex with her must be ready to pay N20million and above.
Source: Naija News