SERAP Reveals What It Would Do Over Hate Speech Fee Increase, Warns Buhari To Act
According to the nonpartisan organization, it would fight to challenge the establishment of the penality fee which it described as 'illegality' in court to ensure that it does not emerge as another tool for repression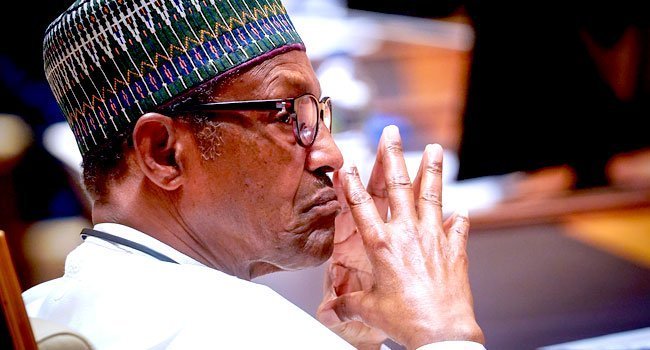 President Muhammadu Buhari has been challenged by the Socio-Economic Rights and Accountability Project, SERAP, to review the penalty for hate speech fine with immediate effect.
According to the nonpartisan organization, it would fight to challenge the establishment of the penality fee which it described as 'illegality' in court to ensure that it does not emerge as another tool for repression
It could be recalled that the Nigeria Minister of Information and Culture, Alhaji Lai Mohammed, on Tuesday, August 4 unveiled the new penalty fee for hate speech in the country. According to the minister report, the new penalty for hate speech is now N5 million against the former N500,000.
Mohammed disclosed this at the unveiling ceremony of the reviewed Nigeria Broadcasting Code organized by the National Broadcasting Commission (NBC) in Lagos yesterday.
"The amended Code also includes the provision raising the fine for hate speech from 500,000 Naira to 5 million Naira," Mohamed noted.
Unsatisfied with the development, SERAP took to its official account on the microblogging site, Twitter, to condemned the increase. According to the legal and advocacy organization, the increase in hate speech fine is 'unconstitutional and illegal,' adding that it would further curtail freedom of expression and open the door for law enforcement officials to target critics.
The tweet reads; "We're calling on President Buhari to immediately reverse the unconstitutional and illegal increase in 'hate speech fine' from N500,000 to N5m,"
"We'll fight to challenge this illegality in court to make sure that the fine doesn't become another tool for repression. This fine would further curtail freedom of expression and open the door for law enforcement officials to target critics."
"The fine fails to meet the standards of legality, necessity and proportionality in article 19(3) of the International Covenant on Civil and Political Rights. The Buhari government should be removing restrictions on freedom of expression, not imposing heavy fines that risk stifling critical public debate on important issues.
"The leadership of the National Assembly should publicly condemn this restriction on constitutional rights."
Meanwhile, the downstream subsidiary of the Nigerian National Petroleum Corporation (NNPC), Petroleum Products Marketing Company (PPMC) has fixed the ex-depot price of premium motor spirit, known as petrol, at N138.62 per litre, Naija News reports.