Why I Was Removed As APC National Chairman – Oshiomhole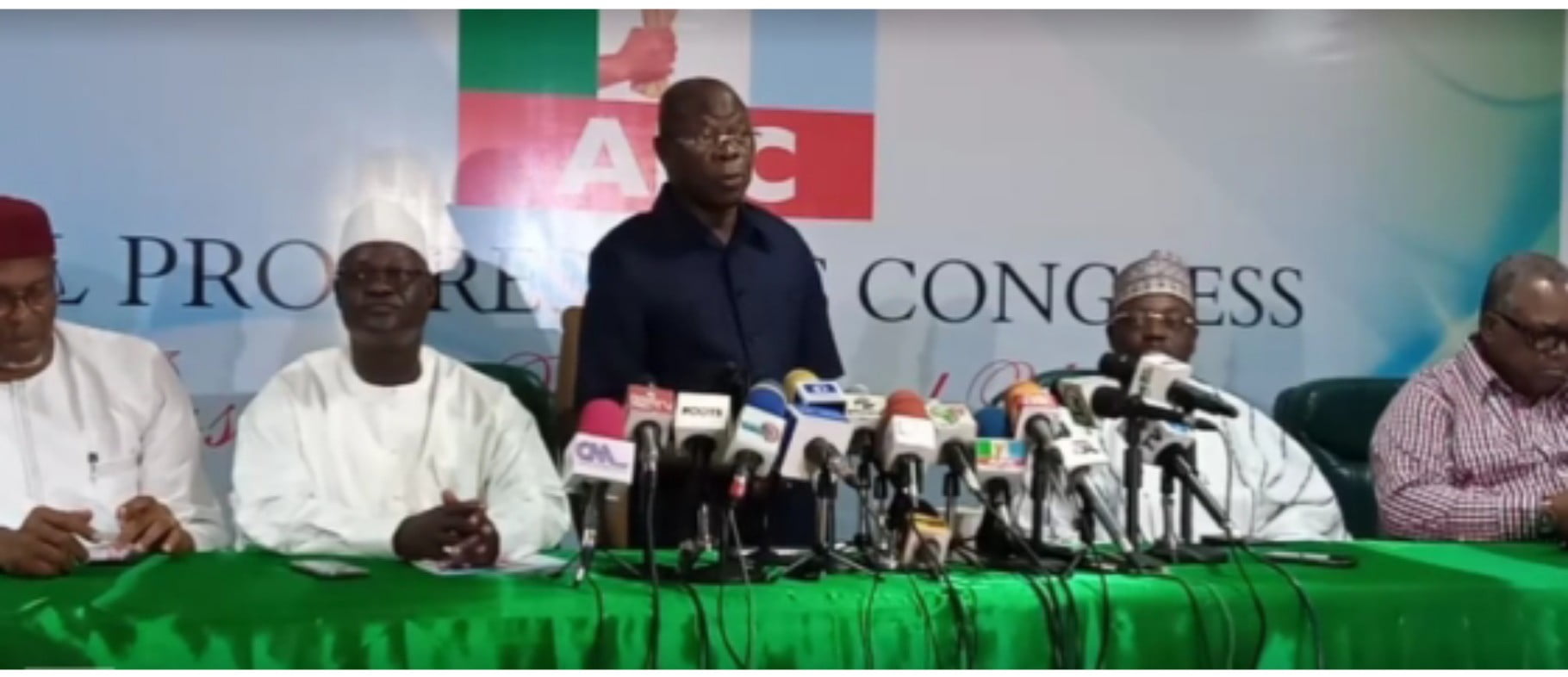 Adams Oshiomhole, the former National Chairman of the All Progressives Congress (APC), has revealed why he was removed as the head of the ruling party.
Naija News recalls that on June 16 the Court of Appeal judgment had affirmed the decision of an Abuja High Court that confirmed Oshiomhole's suspension by his ward in Edo State.
Following his suspension, a bitter leadership contest in APCemerged with two factions laying claim to the leadership of the ruling party.
However, President Muhammadu Buhari alongside other party leaders summoned a National Executive Committee (NEC) meeting of the party where the decision to dissolve the National Working Committee (NWC) of the party, headed by Oshiomhole before his suspension, was reached.
Speaking to ARISE TV on Monday, Oshiomhole revealed that he was removed because he stepped on toes of powerful forces in the party, who, in a reprisal, engineered his ouster.
He, however, expressed no regrets over actions he took as APC national chairman, adding that if given a second chance, he would fight the same forces that removed him from office.
Meanwhile, Oshiomhole has said plans to rig the forthcoming election by Governor Godwin Obaseki will be resisted.
The former Edo governor also vowed to match the violence of the Peoples Democratic Party (PDP).
Oshiomhole warned that the APC would not allow any form of rigging or violence in the state.
"If they want violence, we will give them violence," he said.
He also said he is against Obaseki because the governor has not met the expectations of Edo people, abandoned the development plan of the state, wrote a petition to the President to get Dr Pius Odubu dropped as NDDC chairman; as well as a commissioner of the NDDC from Edo, making the state to lose two positions in the commission.