Finally, Buhari Govt Speaks On Signing Off Nigeria's Sovereignty To China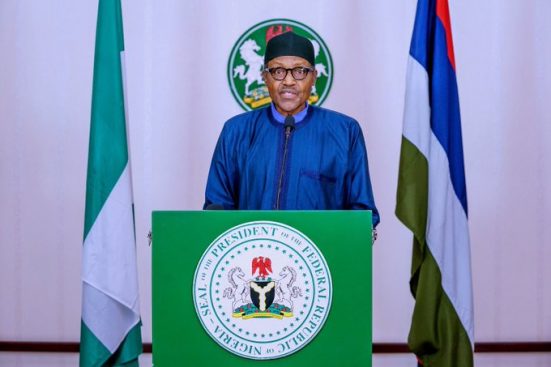 Muhammadu Buhari-led federal government has denied signing of loan agreements with a clause that waives the sovereign immunity of the country if it defaults in its repayment plan.
Naija News recalls that the House of Representatives had last week summoned Rotimi Amaechi, the Minister of Transportation; Zainab Ahmed, Minister of Finance, Budget and National Planning and Alhaji Isa Pantami, Minister of Communications and Digital Economy, over a loan agreement with China, which contained the waiver clause.
Article 8(1) of the commercial loan agreement signed between Nigeria and the Export-Import Bank of China, according to the House of Representatives, concedes Nigeria's sovereignty to China.
The lawmakers had picked holes in the $400 million loan agreement for Nigeria National Information and Communication Technology (ICT) Infrastructure Backbone Phase II Project, signed in 2018.
But speaking to ThisDay, the Attorney General of the Federation and Minister of Justice, Abubakar Malami (SAN), said President Buhari will at all times act in the best interest of Nigeria.
Malami said: "The point of note, as per waiver of immunity is concerned, is the fact that it could either be an immunity of sovereignty of a nation or in the alternative waiver of sovereignty as it relates to a contractual obligation, which in effect entitled a party to the contract to have their contractual right enforced on the assets of a sovereign state simpliciter, without affecting the sovereignty of a nation in its own right."
The AGF aaded that the federal government is committed to the rule of law, including respect to the international conventions and extant laws in its dogged determination to guard Nigeria's sovereignty and its territorial independence and integrity in improving the welfare of Nigerians.
"As you might be aware, relevant ministries and agencies will make presentations and receive inputs at National Assembly sessions in order to deliberate on the matter.
"Contentious issues will not only be addressed, but other implications will be analysed with a view to making informed decisions in the best interest of the country and for the betterment of Nigerians," the Buhari minister stated.