Edo 2020: Oshiomhole Vows To Meet Violence With Violence, Warns PDP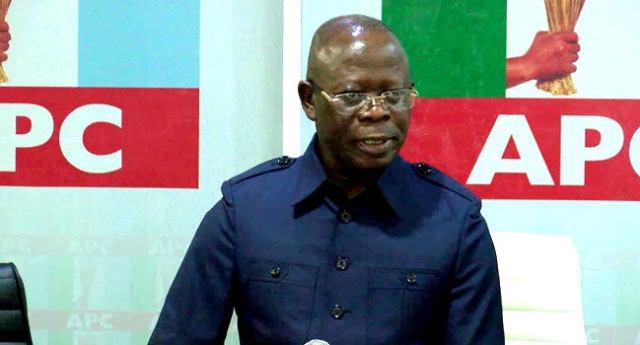 Adams Oshiomhole, a former National Chairman of the APC, has said plans to rig the forthcoming election by Governor Godwin Obaseki will be resisted.
Speaking on ARISE TV, the former Edo governor also vowed to match the violence of the Peoples Democratic Party (PDP).
Recall that Governor Obaseki had vowed not to respond to provocations from the All Progressives Congress (APC).
Speaking at a meeting in Benin, Obaseki condemned the attacks on PDP supporters in front of Oba of Benin palace.
The Edo governor vowed to ensure that the perpetrators faced the law.
He warned that his administration was not weak in responding to political violence.
"I believe my powers should be used responsibly, particularly in the face of provocation, and especially what the other party did in the palace by attacking our supporters in an attempt to provoke me," Obaseki said.
Reacting, Oshiomhole warned that the APC would not allow any form of rigging or violence in the state.
"If they want violence, we will give them violence," he said.
He said he is against Obaseki because the governor has not met the expectations of Edo people, abandoned the development plan of the state, wrote a petition to the President to get Dr Pius Odubu dropped as NDDC chairman; as well as a commissioner of the NDDC from Edo, making the state to lose two positions in the commission.
The Independent National Electoral Commission (INEC) has fixed September 19 for the Edo guber election.
Download NAIJA NEWS app: