Why I Killed My Madam – Houseboy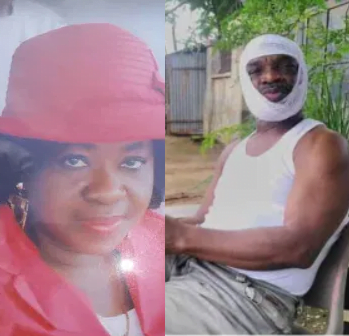 The houseboy, who was alleged to have killed his boss and attempted to kill her husband also, has revealed why he did so.
Earlier today, Naija News reported the shocking news of the houseboy, simply identified as Abba who recently killed one Mrs Victoria Wilcox (his boss) and attempted to kill her husband too.
More shocking is the manner with which he carried out the act and his reason for doing so.
Read here
During interrogation, Abba admitted that he killed his Madam.
On why he killed her, he said she was bringing Christian sacramental in the shop for him, a Muslim to sell, which he said offended him.
He had initially lied that  they were not paying his salaries as and when due.
When asked again, why he didn't resign within the 11 months he was with the woman, he said he wanted to kill the couple and sell their car, house and other valuables.
Justifying his wife's business, Mr Wilcox(her husband) said she was selling sacramental because she was a strong Catholic.
He wondered why Abba would kill his wife for living her faith.
He then noted that ABBA is currently with the police, the State CID and noted that he had written a petition to the Force Headquarters to inform the Police IGP through the Minister of Information and Culture, who signed it and copied the IGP.
According to him, Abba's father had reported to the police and was made to visit his son in the cell, while they were still waiting for the Alhaji (Agent) that brought him on contract basis.