This Is Terrible News – Nigerians React As Shoprite Announces It Is Leaving Nigeria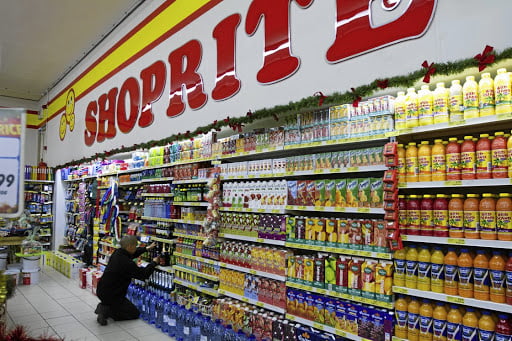 Retail giants and one of Africa's biggest grocery store, Shoprite on Monday announced that is it working out formal plans to leave Nigeria or sell a majority share of its operations in the country.
The organization said this in its operational and voluntary trading update for the year ended on June 28, 2020 made available to newsmen.
The company announced that its decision follows "approaches from various potential investors, and in line with our re-evaluation of the group's operating model in Nigeria."
After the announcement, many Nigerians have taken to the micro-blogging site, Twitter to express their views and opinions on the development.
Some claim it is a bad sign for the country and further evidence that the economic situation in the country is very harsh.
Many others are worried about the fate of thousands of workers and their families that will be affected by this move.
See some reactions:
Year 2020 in Nigeria ! Gokada Suppressed. Opay Pinned down. Shoprite is packing their Bags. CBN is still removing an unexplainable stamp duty charge. Your bank is still billing you for the ATM card maintenance that is in ur pocket. Clearing fee at the port is crazy.

— Èrin Lakataábu (@TheOgbeniOpa) August 3, 2020
Africa's biggest grocery retailer, Shoprite, is exiting the continent's most populated country, Nigeria, after 15 years

The SA retailers have struggled in the Nigeria market & most recently Mr Price also exited Nigeria

Is there ease of doing business in Nig?

Job loss again.

— Zaddy Ajala (@UNCLE_AJALA) August 3, 2020
As Shoprite is leaving Nigeria, a lot of Shoprite workers will remain unemployed, most won't get a new job anytime soon, how will a married man feed his family?

Only the strong hearted survives in this country tbh.

— Biyi The Plug ? (@BiyiThePlug) August 3, 2020
I always tell people to respect Igbo business men. Nigeria is not structured in a way anyone can come in and do business. You have to master the terrain for you to excel. Igbo men have somehow mastered it. I am deeply sad Shoprite is leaving Nigeria but I am not surprised.

— Unu Amaro Kam Siri Kwado (@AfamDeluxo) August 3, 2020
Shoprite is Officially Leaving Nigeria. Something is wrong somewhere , you can't tell me they are not profiting in Nigeria

— Sinzu Kobz ❼ (@Mistakobz) August 3, 2020
So ShopRite is leaving Nigeria, Nipost wants to handle deliveries, and in some parts the government is demanding #25,000 per head of each student for testing before school resumption

Lol, this country is a whole ass circus.

— hephzibah ✨ (@sisi_alagboeko) August 3, 2020
Based on memos flying up and down

Apparently there are local investors interested in the shoprite franchise.

So technically na just new ownership

— Cinderella Man (@Osi_Suave) August 3, 2020
This is terrible news. || Shoprite announced plans to pull out of Nigeria https://t.co/D0VL4weUu1

— Big Odun Energy (@OdunEweniyi) August 3, 2020
The same way Shoprite is leaving is the same way I will leave cos country yí wrong nau.

— ÀGBÀ! (@Oli_Ekun) August 3, 2020
Cost of doing business is so high in Nigeria. You provide your own power, your own water etc…

Costs just keeps getting higher and higher.

The unfortunate thing about this Shoprite debacle is the huge loss to staff, contractors and supplier.

An unfortunate domino effect.

— the Morris Monye factor (@Morris_Monye) August 3, 2020
So shoprite is leaving Nigeria,thousands of people will be without jobs now,other thousands depending on those people's incomes,my new neighbor works with shoprite in Ibadan&he has 3kids,his wife is a private school teacher and haven't worked in a while,so many people like that?‍♂️

— Oyindamola? (@dammiedammie35) August 3, 2020
Some others are blaming the administration of President Muhammadu Buhari for the decision of Shoprite and some other companies to leave Nigeria.
So Shoprite is pulling out of Nigeria after years….Lol
I will be waiting for one Ayourb or Ajuri to lecture me on how this won't affect Nigeria economy, and how Buhari war against corruption led to it. They might come up with "corruption is going in shoprite". Predictable.

— Premier (@SodiqTade) August 3, 2020
ShopRite leaving is proof you need that Buhari is an economic failure

Nigerians are poorer, FDI is leaving and foreign companies are closing

You don't fight poverty by closing your borders for trade

You will just create a man made inflation & worsen poverty

— William (@_SirWilliam_) August 3, 2020
Finally,the Buhari inefficiency has fingered Shoprite;like everything else. The silence from the 30k a month crew is cos they are right now in their WhatsApp group waiting for talking-points on how to spin this one.Let me give them a key:blame it on Covid. The GEJ angu is stale.

— Mazi Gburugburu (@Mazigburugburu1) August 3, 2020
SHOPRITE HAS STARTED MAKING PLANS TO LEAVE NIGERIA, FINALLY.

Nigeria was ranked 131 on 2019 World Bank's ease of doing business index.

Our president hopes that we would have moved to 44th position by 2023.

Loans are still hard to get. Tops gun are leaving the market. lol

— Your Daddy (@ToyosiGodwin) August 3, 2020

Others however are of the opinion that it is a good thing as other indigenous companies are ready to fill the void that will be created and Nigeria will be better off for it.
If Shoprite wants to stay,they can stay;if they want to go,they can go;it will help local supermarkets to grow.

— Senator Shehu Sani (@ShehuSani) August 3, 2020
Shoprite can decide to leave Nigeria, as long as God isn't leaving us, we go dey alright.

— Tife? (@Tife_fabunmi) August 3, 2020
Download NAIJA NEWS app: