NDDC Contracts: Calm Down – Ibori Replies Akpabio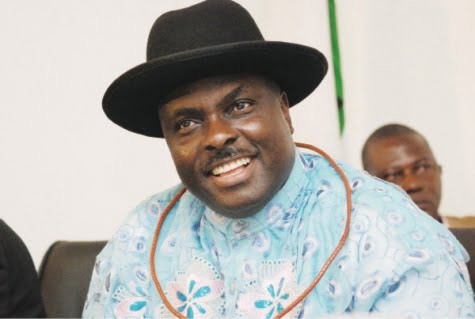 Former Delta State Governor, Chief James Ibori, on Monday denied receiving any contract from the Nigeria Delta Development Commission (NDDC).
Naija News reports that the Minister of Niger Delta Affairs, Godswill Akpabio, had linked former governors of Delta State, James Ibori and Emmanuel Uduaghan, Senator Orji Uzor Kalu, and Senator Ifeanyi Ararume, among others as beneficiaries of NDDC contracts.
In a letter to the Speaker of the House of Representatives, Femi Gbajabiamila, Akpabio said one of the projects linked to them was awarded in 2018 at a cost which ranges from N400m and N560m each.
One of the projects linked to Ibori was the emergency repairs of Onoghove community road from Ajanesan to Western Delta University at a cost of N485.7m.
Uduaghan was linked to the emergency repairs of Close B, Alhaji Estate & Environs, Rumuodomaya, Port Harcourt at a cost of N429m.
Five projects were linked to Kalu, who was simply identified in the document as OUK-Kalu (the project source).
In a statement by his Media Assistant, Tony Eluemunor, James Ibori urged Senator Akpabio to calm down and focus on the task at hand.
The former Delta governor said he never solicited for or was awarded, or indeed executed any contract with NDDC or any government agency.
Ibori said that the NDDC was a product of his personal sacrifice as well as those of his Niger Delta colleagues who rose to the occasion to override the veto of President Olusegun Obasanjo who refused to accent to the NDDC Bill at the time.
"If not for the exemplary courage some of us exhibited, there would have not been an NDDC to bicker about today", he said.
Ibori added: "Watching the level the NDDC has degenerated to, is a tragedy. We owe it a duty to the people of the Niger Delta to make NDDC work to ameliorate the sufferings of the people of the region and to realise the dream for which we fought for it to be set up. So, let everybody involved in the NDDC do their duties to the good people of the region."