You Are A Big Liar, You Have No Business In Aso Rock – Edwin Clark Blast Daura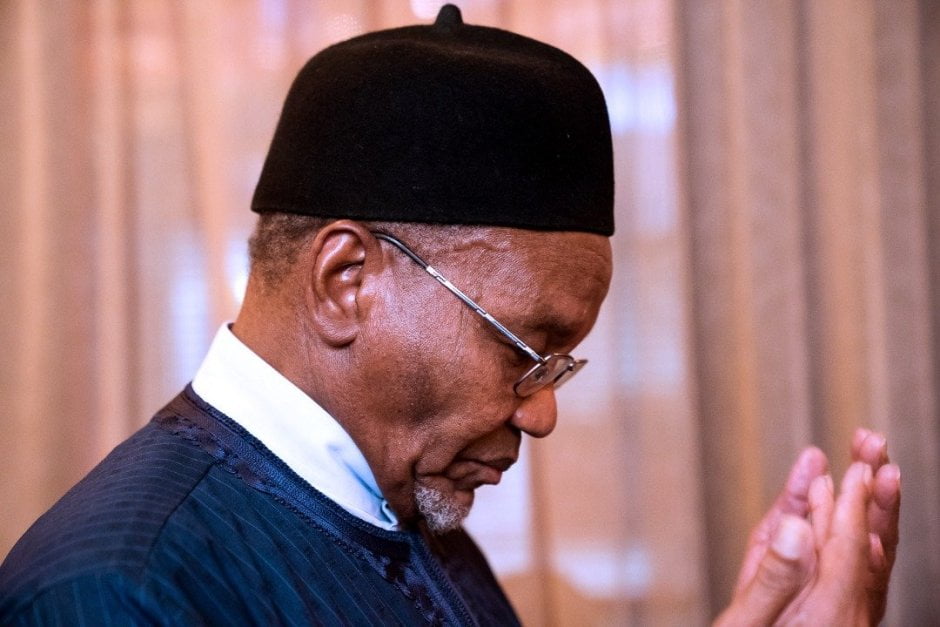 Chief Edwin Clark, Former Federal Commissioner for Information and South-South Leader has blasted Mamman Daura, President Muhammadu Buhari's nephew, for saying that there was no need for zoning the  2023 Presidential ticket to any part of the country.
In a statement in Abuja yesterday, Clark called on Daura to stop fooling him self as his people.
Clark said Daura lacks the experience and qualification to give directives on Nigeria's Governmental Affairs.
He said Daura has never held a notable political appointment in the country to qualify him to be a Political Adviser to President Muhammadu Buhari.
Recall that Daura, had spoken on the vexed issue of zoning and rotation of the nation's presidency.
According to him, what should be looked at is competence, not geography should determine the next president of Nigeria in 2023.Former Federal Commissioner for Information and South-South Leader,
He had said that "This turn-by-turn, it was done once, it was done twice, and it was done thrice… It is better for this country to be one…it should be for the most competent and not for someone who comes from somewhere," he told the BBC Hausa Service in an interview.
He called on the country to unite and go for the most competent person to lead the nation.
According to him, it would be better to go for the most qualified candidate in 2023 irrespective of whether he comes from the North or the South.
Reacting, Chief Clark in a statement titled, "Who is Mamman Daura fooling", said "This morning, Wednesday, 29th July, 2020, I listened to the various comments by the electronic media, particularly the interesting discussion on the Arise Morning Show anchored by Dr Reuben Abati and his colleagues.
"I have known Mamman Daura for very many years; when he was Deputy Editor of the New Nigeria Newspaper when his friend, the late Mallam Adamu Ciroma was Editor
Mamman Daura later became the Editor when Adamu Ciroma was appointed Governor of the Central Bank of Nigeria (CBN). The Newspaper became very famous during the trial, of Andrew Obeya, a prominent Public Servant. Mamman Daura was not a politician or activist.
"I saw MammanDaura for the first time in Kaduna in 1975 when as Federal Commissioner(Minister) of Information, I accompanied Gen. Yakubu Gowon, the then Head of State, to Kaduna to commission a Low Cost Housing scheme popularly called Masa-Masa Project. Mamman Daura accompanied Mallam Adamu Ciroma and Col. Shehu Musa Yar'Adua, as he then was, to the Guest House, at the Government House in Kaduna.
"Mamman Daura has never held any notable political appointment to qualify him to be a political adviser to Mr. President, Muhammadu Buhari on the affairs of Nigeria, which entitles him (MammanDaura) to have permanent accommodation/residency at the Aso Villa, with his family, where politicians go to him, to lobby for political appointments.
He therefore noted that Daura isn't at the Villa to advice the President as he claims, but lives there permanently.
He recalled that the First Lady, Aisha Buhari and MammanDaura's Children had a clash of recent.
"The First Lady Mrs Aisha Buhari has severally complained openly of how her husband's nephew, MammanDaura and his family, keep harassing and interfering into the affairs of the first family.
"He is the leader of the 'Villa Cabal' and the Senior Special Assistant, Media and Publicity to Mr President, Garba Shehu is the go-between or the errand boy of the 'Cabal'.