'Some Individuals Are Against Peace In Nigeria' – Gowon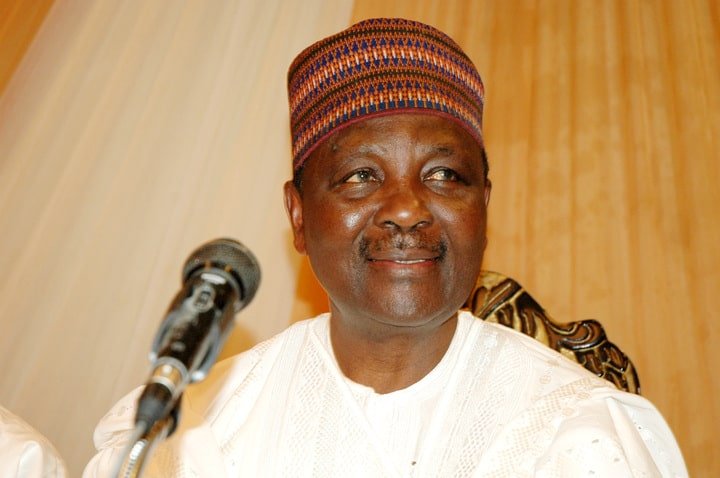 Former Head of State, Yakubu Gowon, on Thursday noted that some individuals in the country have some hidden motives to threaten the peace in Nigeria.
Gowon, in the statement released on Thursday, stated that through prayers, the country would overcome such challengers so that Nigeria would not break up.
He stated this at the thanksgiving service and reception in honour of the Executive Secretary, Nigerian Christian Pilgrims Commission, Rev. Yakubu Pam, at the National Christian Centre, Abuja.
Gowon who was represented by the former governor of Benue State, George Akume, also warned against undermining the territorial integrity of Nigeria.
Gowon said, "There are people with sinister motives who wouldn't want peace, but through prayers, we will overcome so that Nigeria will not go asunder. This country is too big and too versed, with a population of 200 million people. A scholar said that we are structurally complex and plurally diverse."
"If our territorial integrity is undermined, Somalia will be a child's play. We don't have to toy with our unity. You are in a very good position working closely with CAN and people of other faith so that together, we can re-establish peace, push forward our agenda for our territorial integrity, push forward for our oneness so that together, supporting the President, we can take our country to the next level."
The Deputy Senate President, Ovie Omo-Agege, while speaking at the event stated that Pam should use his position and relationship with the Christian Association of Nigeria "to sustain and improve intra-religious and inter-religious harmony among Nigerians for which you are well known."
The President of CAN, Rev. Samson Ayokunle, while preaching at the event said Nigeria had been crawling because of untrustworthy embezzlers and rogues in positions of leadership.
Download NAIJA NEWS app: