Police Officer Cuts Wife With Machete Over Food – [Graphic Photos]
An officer of the Nigeria Police Force (NPF), Sunday Gabriel, has allegedly severed a part of his wife's leg with a machete just because he was served cold food.
According to testimonies from residents, the accused officer who is now on the run is fond of assaulting his wife, beating her with iron and other deadly weapons anytime an argument arose between them.
Naija News understands that the development was reported and first attended to by a Women's Development Group, as claimed in a post on Facebook.
According to the report, the police officer descended on his wife at about 12:00 am on Thursday, July 30.
The report added that the women's development group upon receiving a distress call on the incident swung into action and visited the house of the officer. However, upon reaching the location, the woman was found in a pool of her own blood, bleeding profusely from the point where the fleeing husband cuts her.
The women group, condemned the act, noting that Nigerians are no longer safe if an officer will carry out such a horrible act.
Giving an update on the violent act by the Nigerian Police officer, the group wrote; "Yesterday, around 12 midnight, we received a call from one of our volunteer, informing us about one Mr Sunday Gabriel (alias Woko) a serving police officer, residing at Oseni street Dalemo, Alakuko, Lagos, who was physically abusing his wife. Immediately we swang into action, a member visited the place, according to neighbours in that area, the man is used to beating the wife, with iron and various weapons, she was rushed for treatment around 1 am. At present, the man is on the run. If a police officer can do this to his wife, then am sure the citizens are not safe with such an officer."
See some graphic photos below;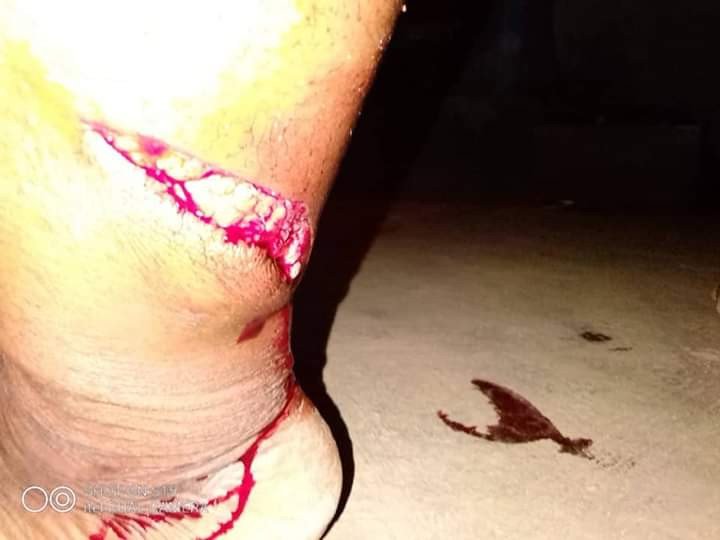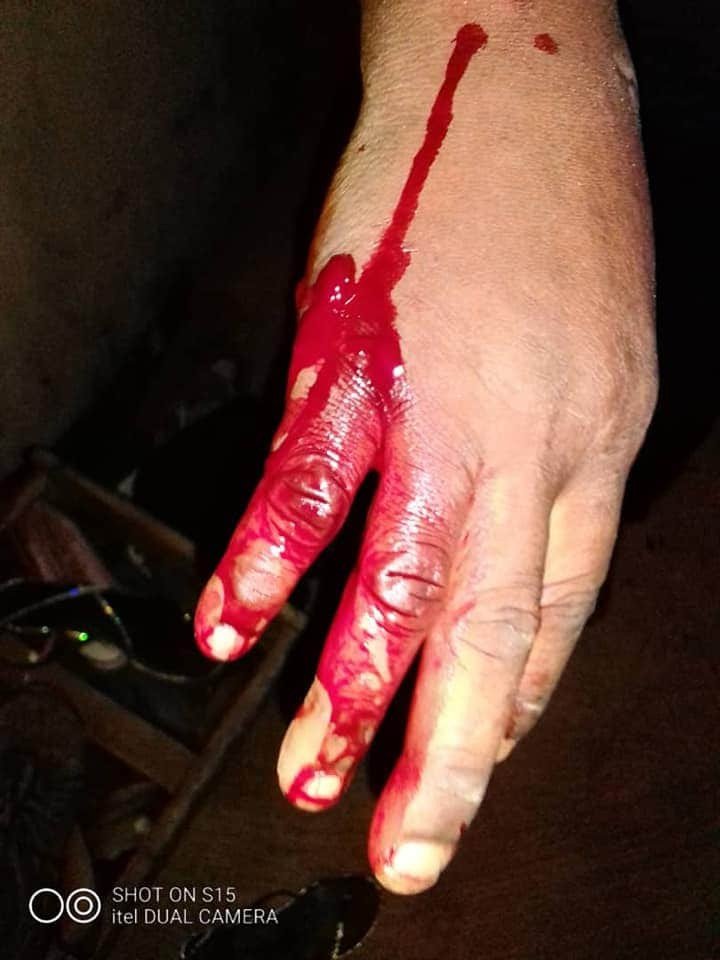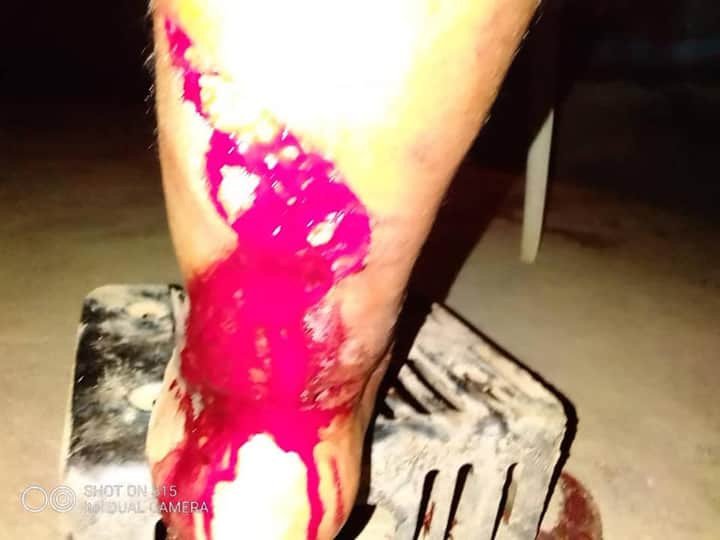 Meanwhile, Naija News reported earlier that some Ghanaian community leaders have mercilessly beaten a lady naked for allegedly sleeping with a Sudanese man in Saudi Arabia.
Source: Naija News