Life Isn't Always The Way You Planned It – Stephanie Coker Reveal The Process She Went Through To Have Her Baby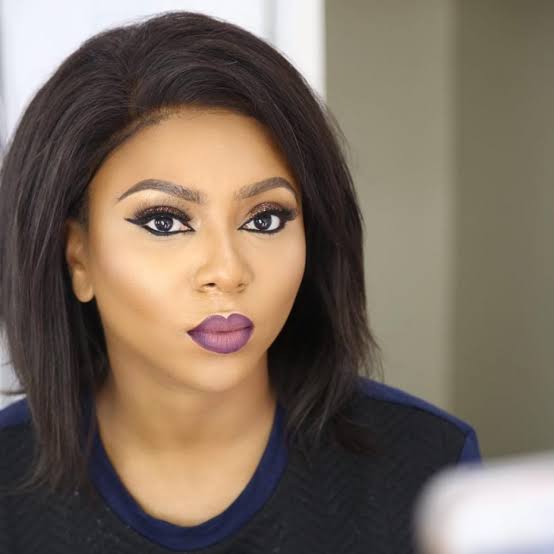 Media personality, Stephanie Coker-Aderinokin sat with Betty Irabor to share her IVF journey to conception on the later show on YouTube.
In 2017, Coker got married to a businessman Olumide Aderinokun in Mykonos, Greece, on August 12, 2017.
In November, 2019, they welcomed their first child, a girl.
Coker on the show revealed that she had her baby through in vitro fertilization (IVF).
She said she agreed with her husband to undergo IVF after her doctor gave her several options.
She then detailed all the procedures involved in getting IVF. She also spoke about her family's reaction to news that she was planning to undergo IVF.
She explained that IVF is "stressful because  of the amount of injections involved."
Coker said she had to inject herself daily in order to stimulate ovulation.
She explained: "I was injecting myself first in the stomach every day… every 12 hours..
"I was injecting like a stimulant, like for ovulation and you have to mix it yourself. So, I've got the liquid form, it's like a powder and then you mix it.
"After that, I had to take a trigger shot for the egg retrieval which is where it all kind of went a bit bunkers. 
"I woke up the morning of the egg retrieval, which is when they want to take the eggs out to mix with the sperm and I was just so heavy. My stomach was full of fluid. I couldn't stand up.
She said when she arrived at the clinic, the doctors asked her why her stomach was bloated and then realised that she had been taking the wrong trigger shot.
She said that "human error ended up being life-threatening" and she was "bedridden, throwing up blood and couldn't walk."
She noted that she was confined to a wheelchair and needed help getting around.
Fortunately, she finally got through that.
The next step was the embryo production, and then the embryo transfer after which the woman waits to find out if she's pregnant or not.
Stephanie explained that she was fortunate that hers worked after only one cycle, adding that some women go through four or more cycles before they get pregnant.
She also spoke of a moment where she had a miscarriage scare. Fortunately, she pulled through and her baby was born in November 2019.
She said her experience taught her that "you can't always plan everything.  I literally planned my life like, I'll get married by this time and I'll get pregnant… because I actually wanted to give birth by when I was 30, so I gave birth when I was 31… Sometimes, life actually happens and it will teach you that you need to be very grateful."
Watch the full interview here
Download NAIJA NEWS app: