Video: Watch How Man Surprises His Cheating Wife With Child's DNA Test On Her Birthday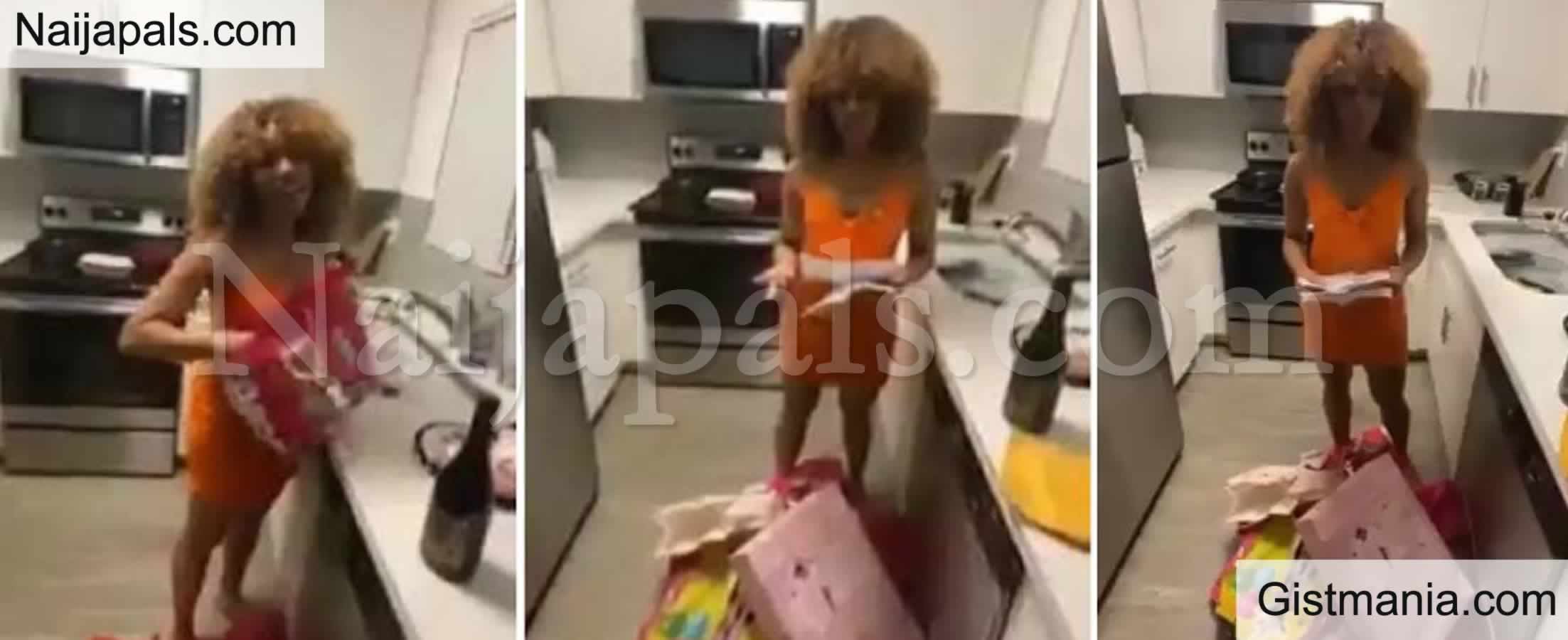 A video has gone viral after a man presented his wife with a birthday surprise showing his daughter's DNA test result, after he found out that the child was not his own.
In the video, the man had packed the gift very well for his wife, making her think it was an actual birthday surprise.
While she was opening the gift, she could be heard praising her husband, while she was thinking the gift was a necklace a trip to Dubai.
She got worried when she discovered it was just a paper that was put inside a brown envelope and the husband asked her to read it.
When she opened it, it was her daughter's DNA result which shows her husband is actually not the father of her daughter, she saw.
Even With the DNA test on her hand, she's still saying she didn't cheat, that it was their daughter and he should accept the girl, who she claims love him.
The man who was disappointed that his wife cheated and committed paternity fraud, gave her till month end to leave his house.
Watch the video below