President Sacks Minister Of Education After Leaked Sex Video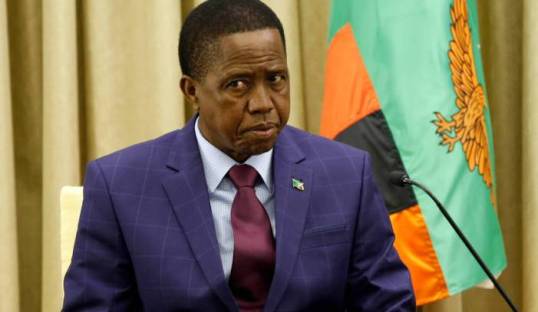 David Mabumba has been sacked as the Minister of Education in Zambia after his leaked sex video went viral on the internet.
Mabumba was sacked on Wednesday by the country's President, Edgar Lungu according to a statement from the Presidency, signed by Lungu's spokesperson Isaac Chipampe.
Though the reason for the sack was not stated in the letter seen by Naija News, the Minister has been under a lot of pressure after a video of him fondling himself while on live WhatsApp video with a woman went viral on the social media.
The video has generated a lot of debate and controversy in the country, while the Minister is yet to comment on the video.
According to the statement from the presidency, Mabumba has been replaced by Dennis Wanchinga.
I have relieved Minister of General Education Hon David Mabumba MP of his duties with immediate effect. I have thanked him for the services he rendered to Government and wished him well in his future endeavours.#Zambia pic.twitter.com/8E82F95UCo

— Edgar Chagwa Lungu (@EdgarCLungu) July 29, 2020
See the president's letter below: