PDP Berates 'Political Prostitute' Dogara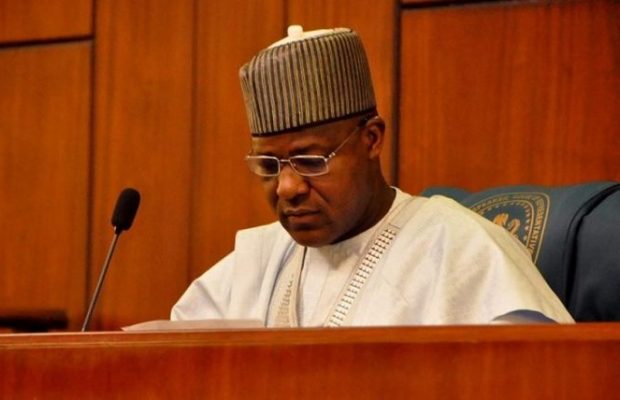 The Bauchi State chapter of the Peoples Democratic Party (PDP) has described Yakubu Dogara, a former Speaker of the House of Representatives, as a "political prostitute".
Naija News recalls that Dogara, a former Speaker of the House of Representatives, had dumped the opposition PDP and returned to the APC.
The Chairman of the APC Caretaker/Convention Planning Committee and Governor of Kebbi State, Mai Mala Buni, disclosed this after the duo met with President Muhammadu Buhari at the Presidential Villa, Abuja.
Although Dogara had declined to speak to State House Correspondents after the meeting, Mai Buni told journalists that the former Speaker "is now a member of APC."
Explaining his decision to leave the PDP, Dogara alluded to failure of governance in his native state of Bauchi under the administration of Governor Bala Mohammed.
The former speaker noted that he cannot successfully ask questions about the failure of governance in Bauchi state without being accused of disloyalty if he were to remain in the PDP.
But speaking to newsmen on Monday, the PDP state Chairman, Hamza Akuyam, said it was unfortunate that Dogara left the party pointing out that as Chairman, he will not want any of his members to leave.
"Dogara wanted to leave the party before now; so the issues he brought are just baseless issues. If he had a problem of the inflation of contracts and others, he ought to have met the governor and discuss with him," Akuyam.
"Now, that he has left the PDP and he knew very well when he joined us in the runoff to the 2019 elections, he said the APC had failed the country, APC had done this and that so he had no reason to stay there. The only option he had then was for him to join the PDP which he said was better. Now this is a contradiction
"What I term him is a political prostitute or a normadic politician who doesn't stay in one place.
"As a former Speaker of the House of Representatives, he did say that there was nothing more honourable for him than to leave our party, but I want to challenge him that what is more honourable is for him to resign the position he occupies."
Download NAIJA NEWS app: