Edo 2020: Obaseki Will Be Disgraced Out Of Government House After Sept. 19 – APC
The All Progressives Congress (APC) has vowed that Governor Godwin Obaseki and the Peoples Democratic Party (PDP) will be comprehensively defeated at the September 19 governorship election in Edo State.
The APC in a statement on Tuesday by Mr. John Mayaki, the Chairman of the Edo State Media Campaign Council said more allies of the governor are dumping him ahead of the polls.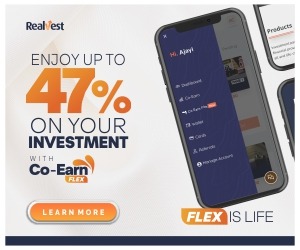 Mayaki spoke against the backdrop of the recent resignation of three Commissioners representing the Senatorial Districts of the State in the Oil and Gas Commission who also announced their support for the APC and its candidate, Pastor Osagie Ize-Iyamu.
Naija News recalls Prince Emmanuel Odigie, Rilwanu Oshiomhole, and Osamwonyi Atu, and the Special Adviser from Ugbeka Ward 03, Hon. Bright Njor, all recently resigned and declared their support for the APC.
Reacting to the developments, Mayaki said they are indications that Governor Obaseki and the PDP are on their way to an embarrassing defeat at the polls.
In his words, "While the disheartened and dispirited image-makers of the outgoing governor struggle to mend what is already a shredded image and at the same time console themselves with a meaningless exegesis on the technicalities of the office of those resigning from the Edo State Government in massive numbers, it is clear, beyond all doubts, to everyone within and outside the state that Mr. Godwin Obaseki has been rejected."
"Mr. Godwin Obaseki is the now the governor of an empty Government House. Everyone is heading for the exit. They do not want to partake in his looming disgrace out of power because his failure is his alone."
"Obaseki adopted a self-absorbed and uncaring style of governance, appointing aides only to cripple them by diverting funds meant to run their offices to frivolous quests and a demonic plot to bring down successful sons of Edo state."
"Now that the chicken has come to roost, it is only normal that the aides, many of whom are themselves victims of the governor's tyranny and reckless actions, will head for the exit and rejoin the APC as we march forward to correct an error made in 2016."
"We know that more people will join us and we are ready to receive them. Obaseki represents a dark past of needless conflicts, rancor, incompetence, and stark failure. He is a nightmare that everyone in the State cannot wait to wake up from. Together with the people of the State, we will consign him to the dust bin of history and turn a new page of peace, unity, and development with Pastor Osagie Ize-Iyamu and the All Progressives Congress."
Source: Naija News