2023 Presidency: Why Nigerians Should Beg Tinubu To Contest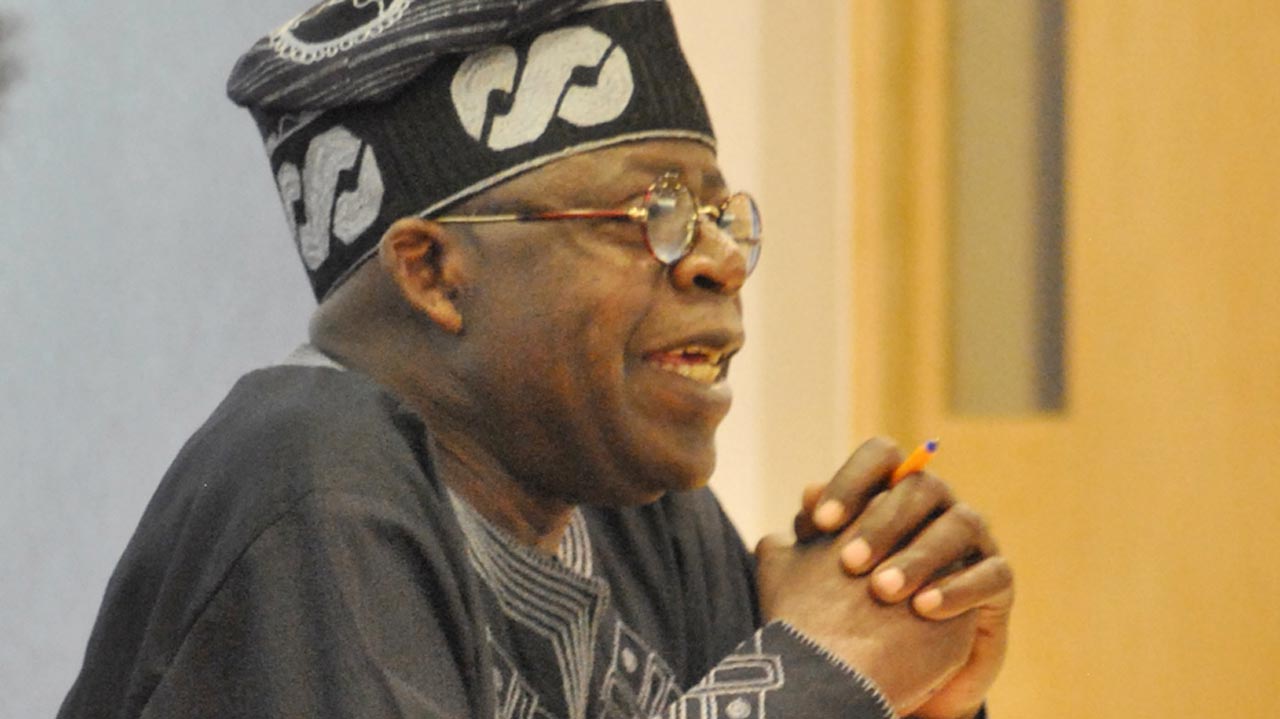 Nigerians need the pedigree and experience of someone like Asiwaju Bola Tinubu to contest the 2023 presidential election in the country, a chieftain of the All Progressives Congress (APC) has declared.
Hon. Dipo Olounrinu, a former member of the Lagos State House of Assembly said in his submission that Tinubu has the experience, exposure, and all other characteristics the country needs in its president.
This he said in a chat with Daily Trust.
Speaking further, he noted that Tinubu had demonstrated great political acumen during his time as the Lagos State Governor and has continued to inspire other politicians even outside Lagos State.
Naija News, however, recalls that Tinubu himself had stated that it is too early to start permutations for the 2023 presidency. He said this in response to questions asked him by journalists about speculations that he would be contesting the 2023 presidency.
But Olounrinu in his submission, said those criticizing the 2023 presidential ambition of the APC National Leader need to give him a chance.
"The APC leader has not only made himself, he has made countless number of people and impacted on lives of millions of people," he stated.
He said: "I don't see any reason he shouldn't be given that chance. "What is good for the geese is also good for the gander. "You cannot rule out what is good. "What is good is just good.
"This (Tinubu) is somebody that has pedigree and antecedents. "So, why the whole argument of people criticising him whether he wants to run or he doesn't want to run, even if he doesn't want, we should beg him to, that's just the truth.
"You need experienced people, people that have experience of life generally, they have seen the other side of life, they have seen the best part of life. "There should be a yardstick in looking at things."
Download NAIJA NEWS app: