Nigerians React As Yakubu Dogara Dumps PDP, Returns To APC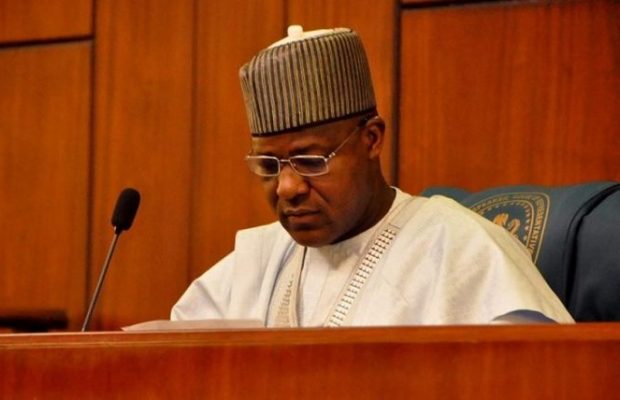 A storm of reactions by Nigerians has greeted the decision of Yakubu Dogara to dump the opposition Peoples Democratic Party (PDP) for the All Progressives Congress (APC), Nigeria's ruling party.
Naija News had reported earlier that Dogara, a former Speaker of the House of Representatives, dumped the opposition PDP and joined the ruling APC.
The Chairman of the APC Caretaker/Convention Planning Committee and Governor of Kebbi State, Mai Malla Buni, disclosed this after the duo met with President Muhammadu Buhari at the Presidential Villa, Abuja.
Although the former speaker declined to speak to State House Correspondents after the meeting, Mai Buni told journalists that Dogara "is now a member of APC", twenty months after he defected to the PDP from the APC shortly before the 2019 general elections.
Meanwhile, Nigerians have taken to the micro-blogging site, Twitter to react to Dogara's decision to rejoin his former political party.
Naija News captured some of the reactions below…
Yakubu Dogara back in APC? I wonder which is more appalling: the fact that these actors have no party ideologies or the fact that they care nothing of what we think of the flip-flopping? Confused politicians = confused policies. You can't even decide on a political party? Smh

— Attamah Ifeanyi (@fybloom) July 24, 2020
Yakubu Dogara is back in APC.

98% of the criticisms against him for decamping and going back will be done and over with this weekend.

If you are a nobody in Nigerian politics like me, don't fight over Nigerian politicians and politics. It's not worth it. Cheers.

— Dr. Dípò Awójídé (@OgbeniDipo) July 24, 2020
Breaking: Former Speaker of the House of Representatives, Yakubu Dogara dumps PDP for APC.

We wish him well, he was an astute man while he was in PDP.

But something is cooking, hope Gbajabiamila will survive this.

— DEMAGOGUE PhD.?senior advocat? (@von_Bismack) July 24, 2020
Yakubu Dogara: I wonder why can't APC and PDP just merge to avoid these cross-carpeting, decamping, migrating and recruiting. ?
pic.twitter.com/jjKrO9KLoU

— Ayemojubar?️ (@ayemojubar) July 24, 2020
In this country, there is only the rich Vs the poor, the powerful Vs less powerful. It is poor people that occupy themselves with religious,ethnic and political differences

Yakubu Dogara has joined APC. He will be back to PDP someday and back to APC Again. It makes no difference

— Kelvin Odanz (@MrOdanz) July 24, 2020
Yakubu Dogara was initially in PDP,then He went to APC and later back to PDP,Now he is back to APC,This shows that the APC and PDP are just two sides of the same coin, No difference, Both are filled with Clowns pic.twitter.com/SnA1650GrB

— Tamar? (@Wafipikin) July 24, 2020
The poor masses are the hiring tools for political thuggery. They suffer the consequences of election. After all, the people they vote out will dump the loosing party for the ruling party again. Yakubu Dogara left APC 4 PDP in 2019 election, now he decamp to APC again. E be tinz.

— My Deen My Swag ? (@AM_Saleeem) July 24, 2020
Politics is a game of interest, APC and PDP are just two sides of the same coin. Yakubu Dogara and Buhari were not in good term yesterday, but today they welcome one another as a party, he will be back to PDP someday, and back to APC again. Just know how to play it Wise.

— ??ℝ??? (@___FAREED) July 24, 2020
Yakubu Dogara has joined APC from PDP.

See just forget this country politics, we are just been deceived that it will be good one day. It can't because we are been ruled by the same set of cabals and if PDP win presidency again, he will cross. pic.twitter.com/hSPug8ElFP

— Ọládélé ?❤? (@TheOladeile) July 24, 2020
Download NAIJA NEWS app: