VIDEO: Fayose Reacts To Ekiti PDP Members Taking Oath of Allegiance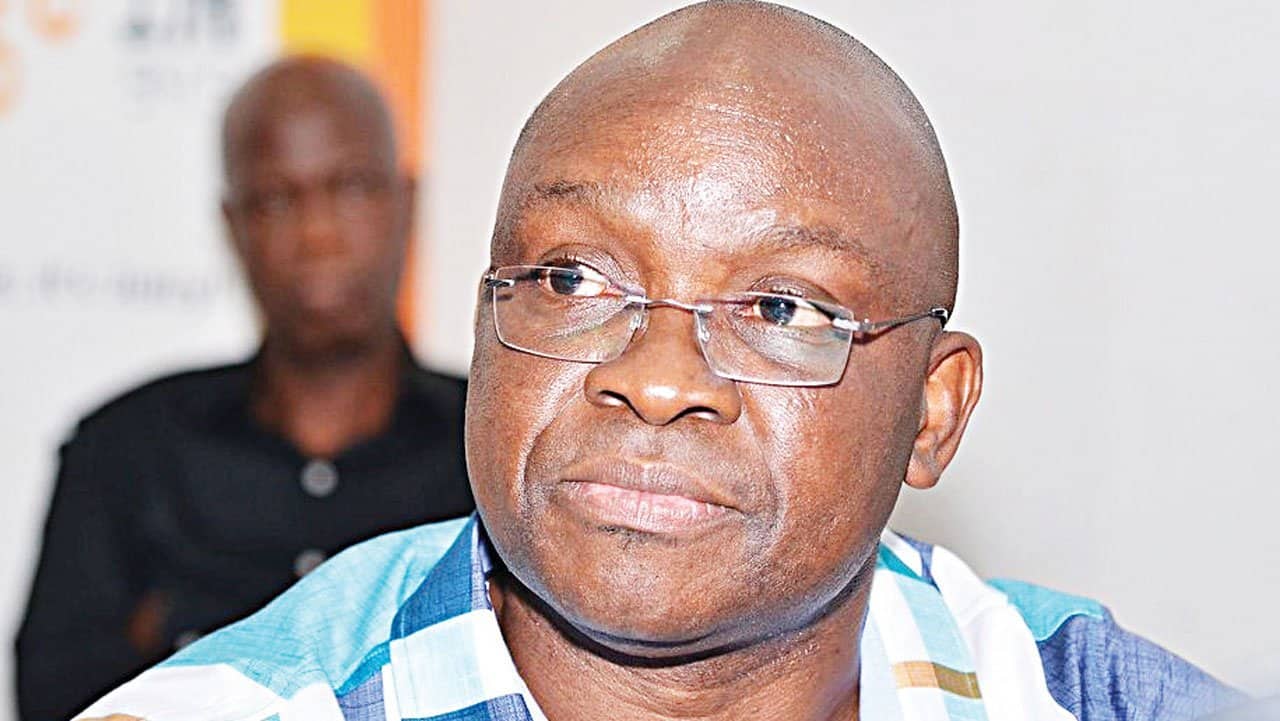 Former Ekiti State Governor, Ayodele Fayose, has reacted to a viral video of members of the Peoples Democratic Party (PDP) swearing an oath of allegiance to him.
Naija News reports that a viral video had emerged online showing some members of the PDP taking an oath to pledge loyalty to the former governor.
Party executives were seen mentioning his name saying: "If I betray Osokole Ayo Fayose, may the ground swallow me."
It was gathered that the move was to prevent them from shift camping to that of Senator Biodun Olujimi.
Reacting to the viral video in a video on Twitter, Fayose said he has no need to tell anyone to swear an oath because he is not seeking votes neither is he contesting any election.
Speaking in Yoruba language, Fayose said: "I'm not contesting in any election, neither I'm I begging for votes. So, there's no reason for me to tell anyone to swear oaths because of me. Let our yes be yes, and our no to be no.
"Above all, let what's inside remain inside, and what's outside stay outside.
'We ought to move forward, let's not move backward.
"To those whom the incident happened to, progress forward and don't swear any oath. Our party will not be destroyed.
"Mischief-makers are the ones who blew the situation out of proportion.
"Above all, it will be better if we don't do it (swear an oath). May God help us."
My reaction to Ijero Ekiti PDP meeting where party members expressed allegiance to me. pic.twitter.com/fwB2d9s6jl

— Peter Ayodele Fayose (@GovAyoFayose) July 22, 2020