Amaechi Speaks On Asking Igbo To Denounce Biafra Before Constructing Railway In Southeast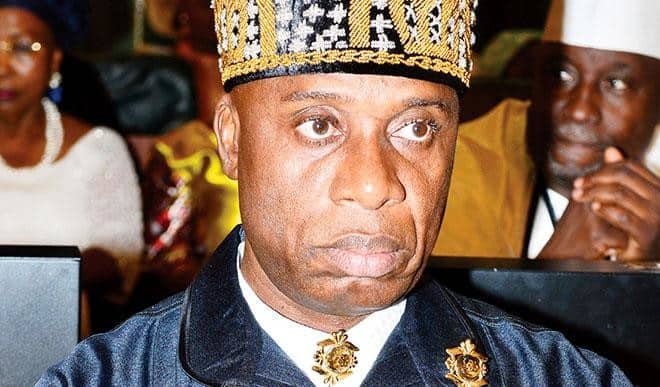 The Minister of Transportation, Rotimi Amaechi, has denied a statement credited to him that he vowed never to construct any railway project in the Southeast until the Igbos denounce the request for Biafra secession from Nigeria.
Naija News reports that a Twitter user, Elvis Chinedu (@ElvisChunedu12), had quoted the Minister as saying that rather than constructing a railway in the Southeast region of the country, he would assist the Almajiris in the northern part of the country.
"I will never construct any railway in South East until the Igbos reject BIAFRA and embrace one NIGERIA," the Twitter user had quoted Amaechi to have said, adding that, "Instead of constructing any railway, I will use the money to help Alamajiri in the north."
Fake ?? https://t.co/djPRbe418D

— Chibuike.R. Amaechi (@ChibuikeAmaechi) July 21, 2020
However, the transportation minister, who hails from Rivers State, south-south Nigeria, quickly refuted the statement and described it as "fake".
Meanwhile, Amaechi is a governor of Rivers State and is currently serving a second term as the Minister of Transportation in President Muhammadu Buhari's cabinet.