Woman Strips Naked As Men Try To Arrest Her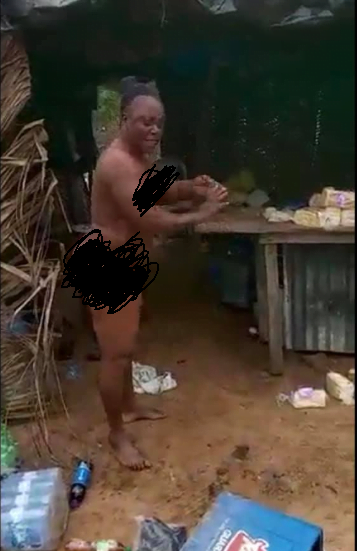 A viral video has emerged online showing a woman who stripped herself naked during a heated exchange with some security operatives.
The security operatives had gone to her shop to get her arrested.
Out of frustration, she stripped herself naked and started destroying her makeshift shop and wares she was selling, while saying she did nothing wrong to justify her arrest.
Some well meaning Nigerians have asked about her and are requesting for information on how to reach out to her.
See photo below: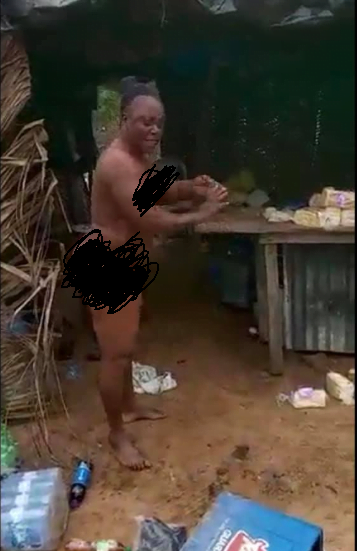 Meanwhile, a 32-year-old man identified as Aboh Ogbeche, killed himself in front of his mum last Friday in the suicide in the Lawanson, Surulere area of Lagos State.
As seen on Punch, Aboh was said to have sat in front of his mum, and gulped something from a cup.
It was after he started to convulse vigorously that it was discovered that he had poured something harmful into the cup.