Reactions Trail Death of Buhari's Ally, Isa Funtua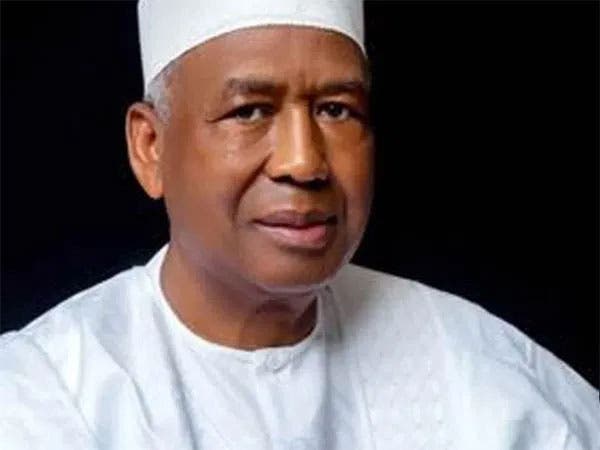 President Muhammadu Buhari's ally, Mallam Isa Funtua is dead.
Naija News reports that Isa Funtua died in Abuja, Nigeria's capital while undergoing a routine medical check-up.
The Newspaper patron and influential media leader, who reportedly suffered a massive heart attack during the medical check-up, died at 78 years old.
Nigerians took to microblogging site, Twitter, to react to Isa Funtua's death.
The death of Mallam Isa Funtua is a good riddance to bad rubbish and I have no doubt that he is the hottest part of hell now

— Okechukwu (@Okechuk87065159) July 20, 2020
Founding Managing Director of Democrat Newspaper and former President of the Newspaper Proprietors Association of Nigeria (NPAN), Mallam Ismaila Isa Funtua, is dead. He died of cardiac arrest Monday night.*

Another member of the cabal is gone. pic.twitter.com/tOkuoWOTCH

— Mog ?❤️ (@certifiedmog) July 20, 2020
Abba Kyari is dead!

Isa Funtua is dead!

Mamman Daura and Buhari right now to death. pic.twitter.com/22rUsONja6

— Charles (@ceonigeria_) July 20, 2020
Mallam Ismaila Isa #Funtua who is Buhari's inlaw is dead. He died Monday night of cardiac arrest according to sources.

He was the Chairman of Bulet Construction Company & life patron of Newspaper's Proprietors Association of Nigeria. pic.twitter.com/pBknWrD260

— The Realist (@YusuffAzeez10) July 20, 2020
Condolences to the family of Isa Funtua on his passing earlier today. May God comfort them on their loss. I particularly condole with General @MBuhari, who was particularly close to Isa Funtua. May you and your family find strength in these times.#FreeLeahSharibu #RenosNuggets pic.twitter.com/wFaCd65OtL

— Reno Omokri (@renoomokri) July 20, 2020
"They should belong. They should join the party. They want to do things on their own and because they are Igbo, we should dash them the presidency". Mallam Isa Funtua, Jan 6, 2020. No man is God. Adios Mallam. pic.twitter.com/VaecdK2Y2J

— Agu (@Homeleopard) July 20, 2020
My condolence to Mr President @MBuhari Good people's of and the family of Samaila Isa Funtua . May his soul rest in peace and may God grant his loved ones the fortitude to bear this loss. This is a circle we must all complete someday. We need to be prepared and live just. pic.twitter.com/KxoYtilGZS

— VOICE OF LIBERTY (@ComrMuhammad12) July 20, 2020
Inna lillahi wa inna ilaihi raji'un! Just heard about Mallam Ismaila Isa Funtua's sudden death. This life! May Allah accept his soul, forgive his shortcomings and grant him Jannah al-Firdaus.

— Bashir Ahmad (@BashirAhmaad) July 20, 2020
I am saddened by the death of my brother and senior colleague, Mallam Isa Funtua. I spoke to him just three hours before his reported death, and he promised to further call me tomorrow. I pray that God comforts his family and loved ones, and may his soul rest in peace. pic.twitter.com/zISZWcTJMT

— Ben Murray-Bruce (@benmurraybruce) July 20, 2020
Samaila Isa Funtua, a key member of d Aso Rock cabal who only a few weeks ago was waxing omniscient about d future during an interview with Reuben Abati (essentially saying Igbo pple can't be president in 2023), is dead.If he died of COVID-19 as someone said, there's more trouble

— Farooq Kperogi, Ph.D (@farooqkperogi) July 20, 2020
Chairman/Md CEO of central bank is Dead ?? RIP ismaila Isa funtua pic.twitter.com/bPJFcYVgFi

— RICH™?️ (@richefe4u) July 20, 2020
BREAKING: Ismaila Isa Funtua is Dead!

Aba Keyari first left the chat now Ismaila Isa Funtua….

I hope they will both credit Nigerians from heaven like Daddy Abacha is doing! pic.twitter.com/SH0YgvlE6H

— Gracious Girl? (@real_graci) July 20, 2020
BREAKING: President Buhari's Kinsman, Isa Funtua, Is Dead!

It is note worthy to mention that while he was alive, he was rumored to be one of those 'cabals' surrounding the president.

No be only #BBNajia updates we stan for here

— BigBrotherUpdates (@Bbn_Update_) July 20, 2020
Source: Naija News