WTO DG: Okonjo-Iweala Gets New Campaign Team From FG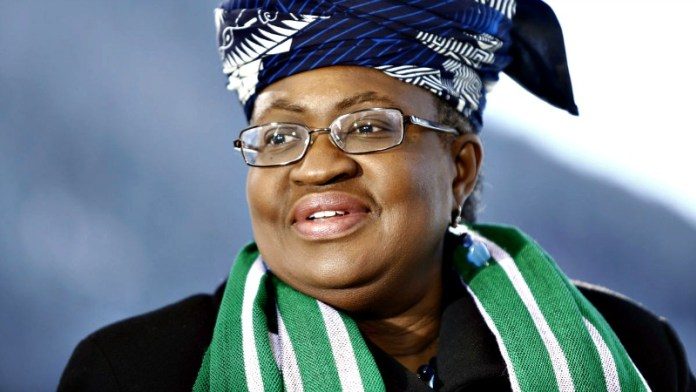 The Federal Government of Nigeria in a bid to support format Minister of Finance, Dr Ngozi Okonjo-Iweala in her aspiration for the position of Director-General of the World Trade Organisation has inaugurated a campaign strategy team.
Naija News reported earlier that Okonjo-Iweala who is the Nigerian candidate contesting for the WTO DG stated that the best candidate for the position should be on merit irrespective of where he or she comes from.
In Abuja on Thursday, July 16, the Minister of Industry, Trade and Investment, Mr Richard Adebayo, inaugurated the campaign strategy group as a push to ensure that Okonjo-Iweala emerged for the position.
The development was confirmed in a statement made available to newsmen by the ministry's Assistant Director of Information, Oluwakemi Ogunmakinwa.
According to the statement which was titled Adebayo inaugurates campaign strategy team for Dr Ngozi Okonjo-Iweala's post for DG WTO, President Muhammadu Buhari's nomination on Okonjo-Iweala was a 'taken in good faith.'
According to Adebayo, the decision is also targetted at boosting Africa's chance and as well as promoting gender mainstreaming at the world's top trade post. He boasted that the former minister of finance would eventually emerge as the next DG of the WTO considering her good records.
"An eminently qualified candidate in the position of Dr Ngozi Okonjo-Iweala with proven leadership, bold reformer, a skillful negotiator with abilities to broker numerous agreements that would promote fair trade should be selected for the position," said Adebayo.
"I am confident that Dr Ngozi Okonjo-Iweala possesses the qualities to lead the most important global multilateral body."
Adebayo further urged the campaign team to come up with a winning strategy for the Nigerian candidate, demanded also that all stakeholders should give their maximum support to the candidate.
He added, "My belief is that the team will intensify its level of dedication overtime to ensure that we achieve success,"
On his part, the Minister of State, Mariam Katagum who heads the campaign team, "members of the group would carry out the assignment in line with the terms of reference."
Meanwhile, the House of Representatives Committee on Basic Education and Services is set to meet with President Muhammadu Buhari and the Nigerian Governors' Forum to discuss on how to fix a date for the 2020 West African Senior Secondary School Certificate Examination (WASSCE), Naija News reports.