Breaking: National Assembly Gets New Clerk To Replace Sani-Omolori, Others (Full List)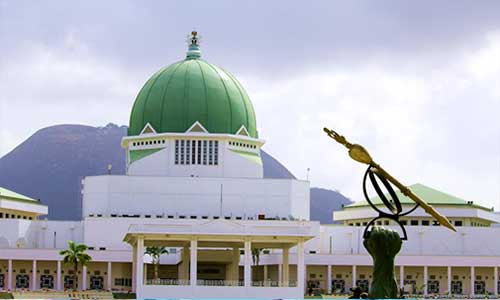 A new National Assembly clerk has been appointed by the National Assembly Service Commission. He is Ojo Amos Olatunde.
Olatunde, who was appointed in an acting capacity, will replace the sacked Mohammed Sani-Omolori.
This development comes a day after Sani-Omolori rejected the commission's order which directed him to proceed on retirement.
Naija News recalls Omolori and 149 others were sacked by National Assembly Service Commission after attaining 60 years of age or 35 years in service.
However, the chairman of the National Assembly Commission, Ahmed Amshi in a statement on Friday, said Olatunde was appointed as acting clerk after an emergency meeting.
Similarly, Bala Yabani Mohammed was appointed acting deputy clerk of the national assembly, and Dauda Ibrahim El-Ladan was made acting clerk of the senate.
Patrick Giwa retained his position as the clerk of the house of representatives until his retirement in November while Yusuf Asir Danbatta was appointed as acting secretary to the commission.
"All appointments are with immediate effect," Amshi said.