Submit One Riffle, Get Two Cows – Zamfara Gov. To Bandits
In the bid to combat the spate of killings and crisis in Zamfara state, the state governor, Bello Muhammad Matawalle of Zamfara state has promised bandits an exchange of cows for their rifles.
This the governor said when he hosted the
the Inspector General of Police Mohammed Adamu, Director General, Department of State Security Services, Yusuf Bichi and other heads of Intelligence Units of military and police.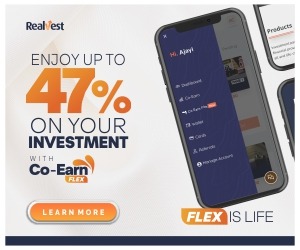 He said Bandits who surrendered their rifles would get two cows, while explaining that if they give the bandits money, they would use it in purchasing weapons.
"For every rifle submitted by a repentant bandit, there would be compensation of two cows.
"We don't want to give them money, so they wouldn't use the money to purchase new weapons.
He noted that because the bandits are Fulani people, they would appreciate the cows because they would use it to advance their economic interest.
He said "We also told the repentant bandits that all "Dabas" (Camps) in the forests should be disbanded. We won't accept a situation where the bandits will disarm and then go back to the  forest and be staying in these camps or Dabas . 
He noted that they gave this repentant bandits two options; it's either they come to town and be reintegrated into the society or be given economic empowerment where they are, so that they would start a new life.
He said many of them live inside the forest, under trees shades and inside caves.
" That is why we came up with RUGA policy to help them."
The Governor who described Zamfara state as the epicentre of armed banditry in the country, stated that the whole North West and the country in general would be secured if the security operatives can deal with the menace.
Meanwhile, marching order has been issued by President Muhammadu Buhari to security chiefs to tackle the challenges of insecurity in the North West.
This was made known by the inspector General of Police, Muhammad Adamu when security chiefs paid a visit to the Emir of Gusau, Alhaji Ibrahim Bello at his palace in Gusau, Zamfara State, on Thursday.
Read more here