Nigeria Breaking News, Today, Thursday, 16th, July, 2020
This is a round-up of some-breaking news in Nigeria, Today, Thursday, 16th, July 2020.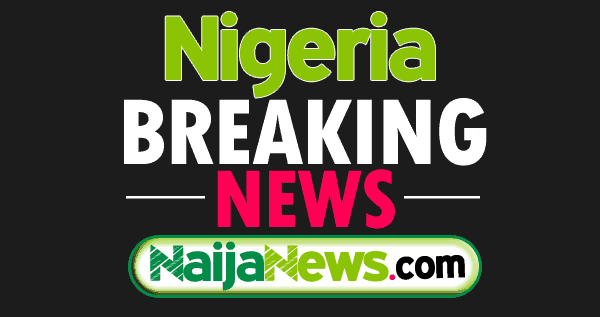 This is a round-up of some-breaking news in Nigeria, Today, Thursday, 16th, July 2020.
Ibrahim Magu Reveals Details Of His Experience In Detention
The suspended Acting Chairman of the Economic and Financial Crimes Commission (EFCC), Ibrahim Magu has revealed details of his experiences during his time in detention.
It will be recalled the embattled Magu had been in police detention since Monday, 6th July, and only regained freedom on Wednesday, 15th July.
Senate Clerk, Omolori, Rejects Sack By Commission
The  Clerk to the National Assembly, Alhaji Mohammed Sani-Omolori has rejected his impromptu dismissal  by the National Assembly Service Commission. NASC had in a statement by its Executive Chairman, Ahmed Amshi, on Wednesday approved the immediate retirement of Omolori and 149 others.
Update: Presentation Of Okonjo Iweala Before WTO Selection Committee (VIDEO)
Nigeria's Former Minister of  Finance, Ngozi Okonjo Iweala has rolled her plan if she is chosen as the Director-General of the World Trade Organisation.
The former managing director of the World Bank, while speaking today fifteenth of July before the selection committee, said the decision for the African continent to produce three the topmost position was never a sign of division.
Senate Approves N168.8bn FIRS 2020 budget
The Lawmakers at the upper chamber has approved over one hundred billion naira as the 2020 budget of the Federal Inland Revenue Service (FIRS).
Naija News understands that the approval was given after the presentation of the report by the Senate Committee on Finance in the FIRS' 2020 budget proposal.
COVID-19: 6 States Agree To Reopen Schools For WASSCE Exams
The six states in the Southwest region of the country have agreed to reopen schools to allow SS3 students to participate in the 2020 West African School Certificate Examination (WASCE).
The six states that agreed to reopen schools for the exam scheduled to start in August are Lagos, Ogun, Oyo, Ondo, Osun, and Ekiti.
Senate Begs Buhari To Review Age Limit For Job Seekers
Nigerian  Senate has appealed to President  Muhammadu Buhari led administration to increase the number of age limitation for job seekers in the country.
Naija News understands that the appeal was made during the plenary session today fifteenth of July after Senator Ibrahim Gobir (APC, Sokoto East) raised the motion that requirements of MDAs and other private bodies, which set age barriers, "inadvertently excludes and marginalizes skilful and competent prospective applicants from participating in such exercises.