Covid-19: Classrooms Now Being Used As Poultry Farms, See Photos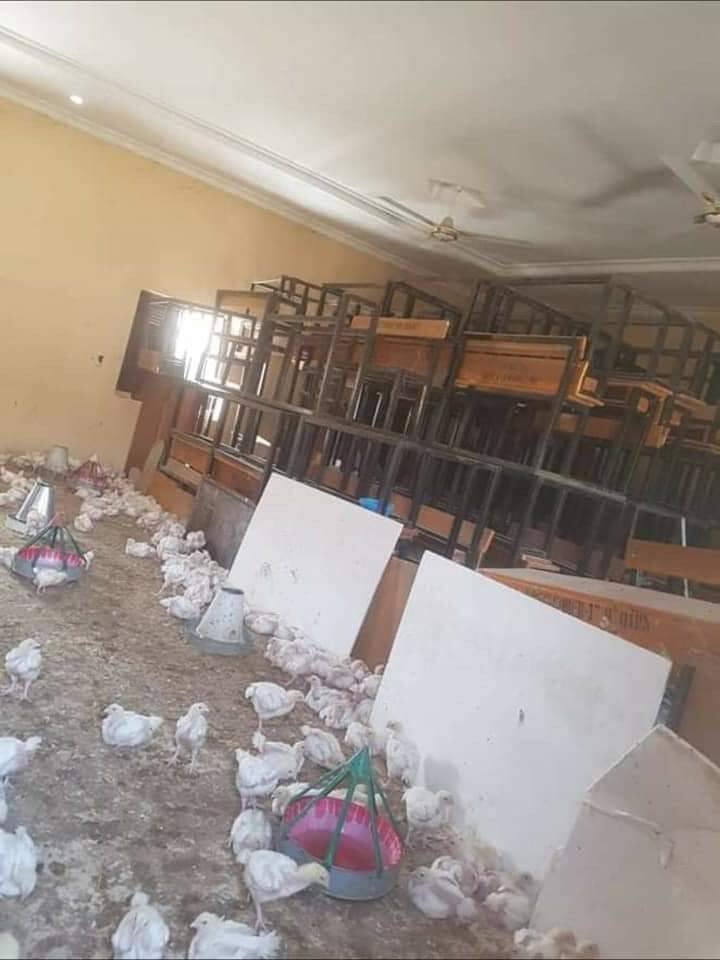 A new photo has emerged online showing a classroom in Borno State, which has been turned into a poultry farm due to lack of use for months.
Due to the COVID-19 pandemic, schools have been shut as well as some other places of gathering.
Although some weeks back, President Muhammadu Buhari announced the second phase of the eased lockdown, only final years pupils/ students were allowed to return back to school.
In the photos which emerged online, numerous domestic fowls and poultry feeding on what used to be the floor of a classroom could be seen
Chairs and desks were arranged on top of each other, on one side of the room in order to create space for the poultry farm.
See photos below: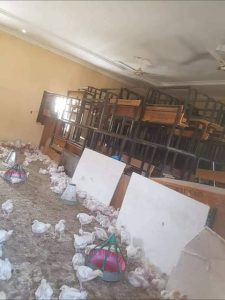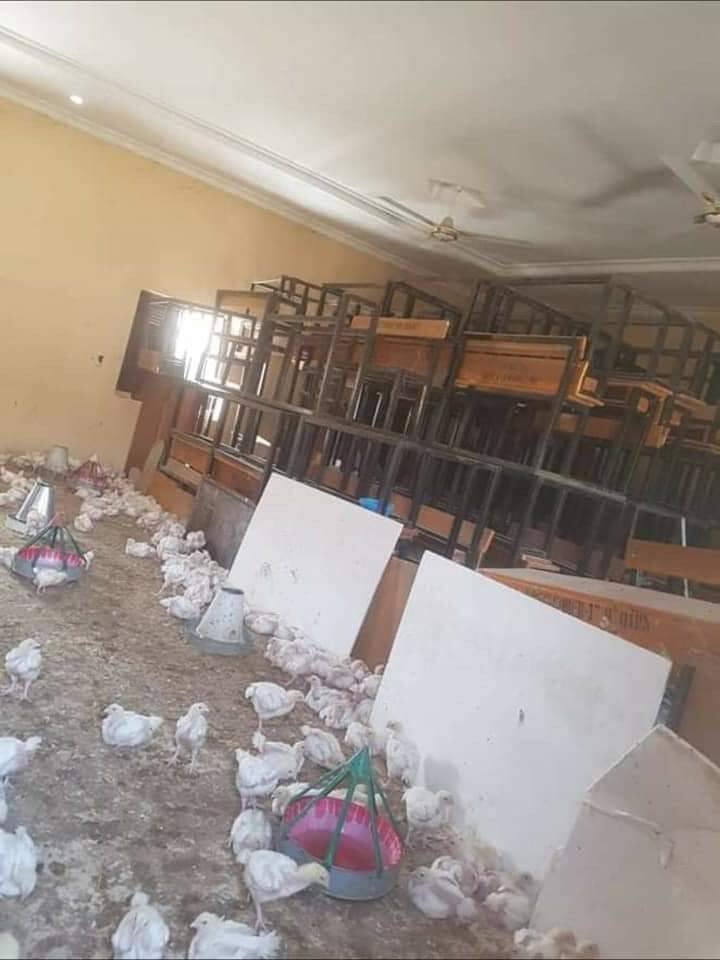 Meanwhile, a new photo which emerged online today had a couple kissing with a face mask on and this has got many Nigerians talking.
Read here