Ibrahim Magu Reveals Details Of His Experience In Detention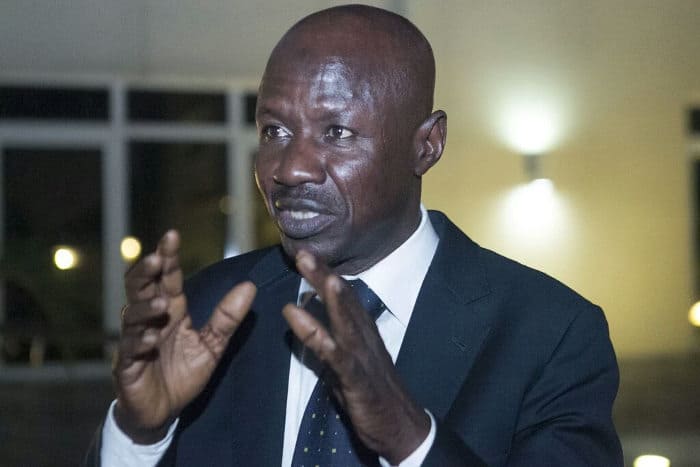 The suspended Acting Chairman of the Economic and Financial Crimes Commission (EFCC), Ibrahim Magu has revealed details of his experiences during his time in detention.
It will be recalled the embattled Magu had been in police detention since Monday, 6th July, and only regained freedom on Wednesday, 15th July.
Naija News recalls Magu had been facing a special investigative panel headed by Justice Ayo Salami over several allegations including gross misconduct, financial recklessness, and insubordination.
Speaking after his release on Wednesday, Magu declared as quoted by the Nation that what he experienced can only be described as "one of the risks of the job."
He added that corruption must be eradicated in Nigeria whether he remains the EFCC chairman or not.
"Nigerians must own the war against corruption, which President Muhammadu Buhari is determined to eradicate."
"As for me, I will forever wage war against corruption. I urge Nigerians to continue to support the fight against corruption.
"They should not give up on the fight because corruption kills a nation faster than any other thing.
"It is not a personal fight. Whether I am EFCC Chairman or not, the anti-corruption war must continue.
"What I have gone through is a case of dog eats dog but I see it as one of those risks of the job. But we must not give up in any way.
Addressing the allegations against him, Magu maintained he is innocent and all the allegations were trumped up against him.
Describing the allegations as nonsense, Magu urged Nigerians not to give up in the fight against corruption.
"They are nonsense. They are mere trump up allegations to tarnish my image and that of the EFCC. I did not steal or divert or convert funds to private use. I read the allegations and I was shocked.
"I thank Nigerians for their support, they should not be discouraged. I am happy to be back, I believe the war against corruption is winnable."