Nigeria Breaking News, Today, Tuesday, 14th, July, 2020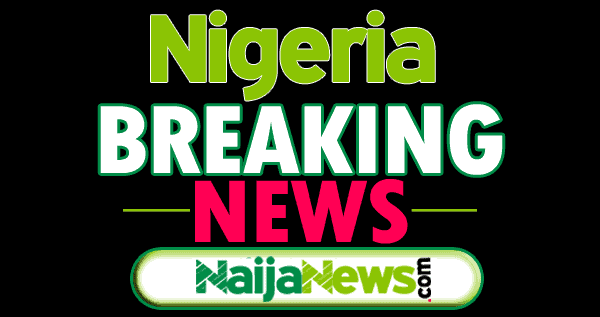 This is a round-up of some-breaking news in Nigeria, Today, Tuesday, 14th, July 2020
COVID-19: Federal Government Releases Guidelines For Schools Resumption
President Muhammadu Buhari-led government has released guidelines ahead of the resumption of schools at every level in the country.
The Federal Government, however, did not disclose the date for school resumption in Nigeria.
EFCC: Prophet Omale Accused Of Buying Magu's Dubai House, Reveals The 'Truth'
A report that prophet Emmanuel Omale, founder of Divine Hand of God Prophetic Ministries International, Abuja helped Ibrahim Magu, suspended acting chairman of the Economic and Financial Crimes Commission (EFCC) acquire a property in Dubai, has been dismissed by the pastor.
Omale further threatened to sue NAN, the original publishers of the news.
EFCC: Magu Fails To Submit Audited Accounts For Four Years
Ibrahim Magu
, the suspended acting Chairman of the Economic and Financial Crimes Commission, has failed to submit the commission's audited accounts to the National Assembly.
Information gathered revealed that the suspended EFCC boss failed to submit the audited accounts because the Senate refused to confirm his appointment.
Ondo State Deputy Governor, Agboola Ajayi, Must Be Disqualified, PDP Leader Says
The main opposition party in Ondo state has been plugged into a fresh crisis as some political gladiators in the party called for the disqualification of the state deputy governor from the scheduled primary election in the state.
Naija News Understands that some members of the Party on Monday thronged the party's secretariat in Alagbaka, Akure, the state capital accusing the Deputy Governor of Ondo State, Agboola Ajayi who defected to the PDP recently from APC of alleged inserting of fictitious names into the delegates' list.
Edo2020: How Obaseki Only Releases N5m Out Of N600m To Tackle Insecurity- Ize-Iyamu
The All Progressives Congress (APC) governorship candidate in Edo State, Osagie Ize-Iyamu, has accused Governor Godwin Obaseki of only giving N5 million to the police out of the N600 million received monthly as security vote.
This, Ize-Iyamu said during a live broadcast on his Facebook page today