Federal Government Hands Over National Arts Theatre To CBN For Rehabilitation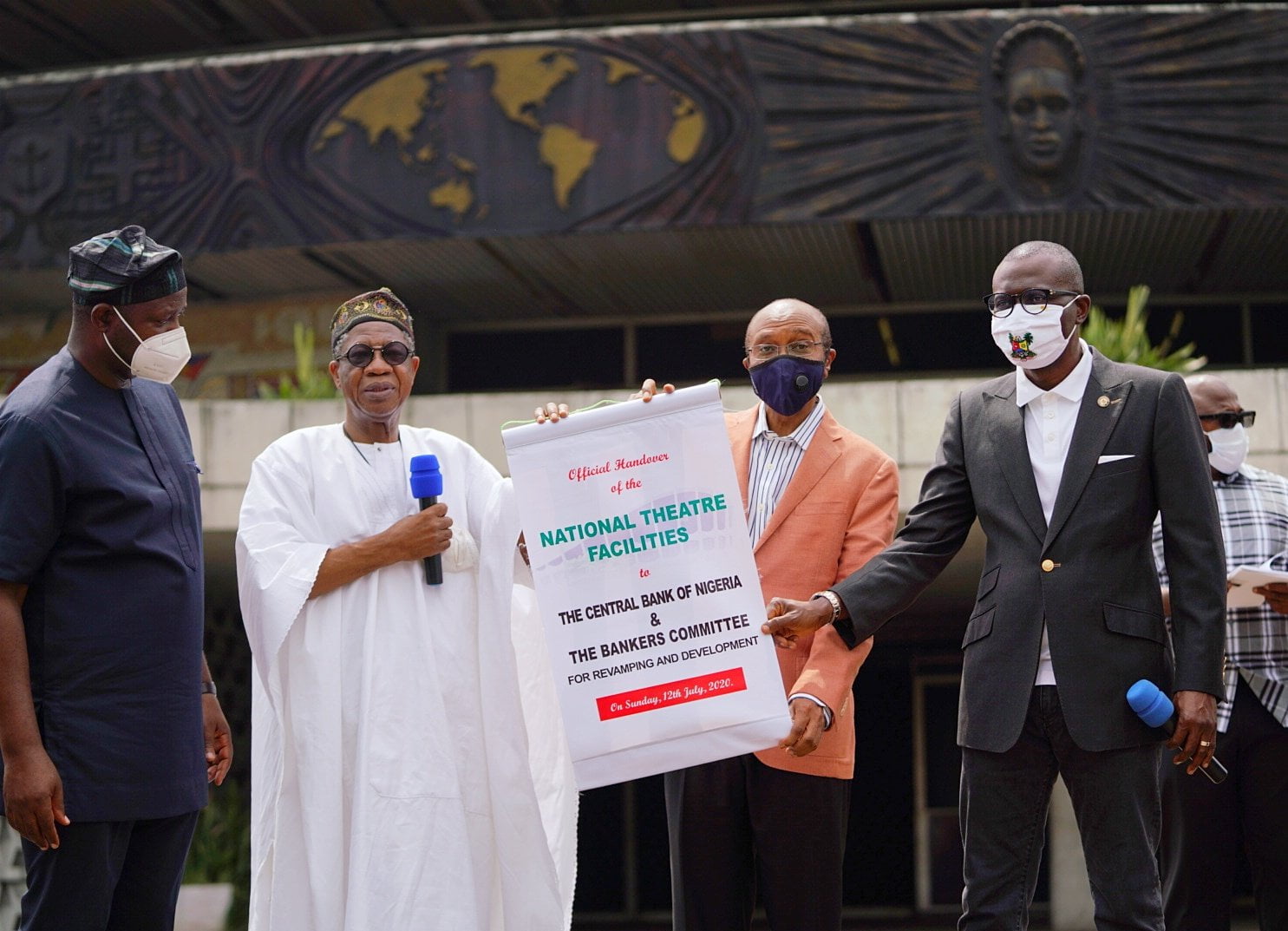 Central Bank of Nigeria's Bankers' Committee has taken over the Nation art theatre from the federal government of Nigeria with the promise to rehabilitate the national asset into a lucrative world-class facility.
Naija News Understands that the official handing over was done on Sunday in Iganmu, Lagos. Nigeria 's  Minister of Information and Culture, Lai Mohammed while speaking at the ceremony expressed huge hope that the national assets will become a place of pride, income employment hub for many Nigerians.
Lagos State Governor, Babajide Sanwo Olu, who represented President Muhammadu Buhari at the handover ceremony, explained that the creative village will become the destination for tourism, entertainment and commerce, thereby creating more jobs and wealth for Nigerians.
After an inspection tour of the facility, Governor Sanwo Olu urged the Bankers Committee and the development partners to try and redeem the land surrounding the centre.
Receiving the Edifice on behalf of the Bankers Committee and development partners, the Governor, CBN, Godwin Emefiele, disclosed that when fully developed, the edifice would be 10 times the size of the Convention Center in Peru.
Naija News recalls that the Bankers' Committee is planning to use the Creative Industry Financing Initiative, with over N20 billion already earmarked as take-off capital, for the redevelopment of the 40-acre national asset.
Source: Naija News