Nigeria Breaking News, Today, Saturday, 11th, July, 2020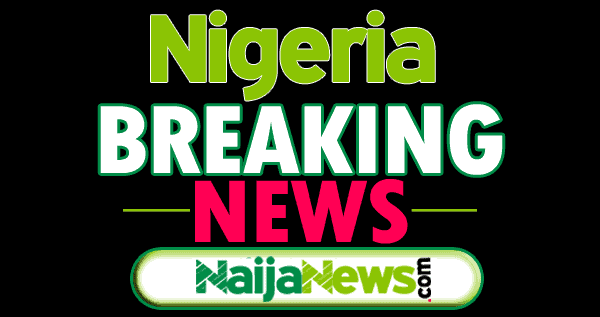 This is a round-up of some-breaking news in Nigeria, Today, Saturday, 11th, July 2020.
BREAKING: Magu's Bodyguards Withdrawn
Police security attached to the suspended Acting Chairman of the Economic and Financial Crimes Commission (EFCC), Ibrahim Magu, have been withdrawn.
It was gathered that the Inspector General of Police (IGP), Mohammed Adamu, on Friday ordered the total withdrawal of Magu's police security in his official and personal houses in Abuja.  The family of the embattled former EFCC Boss expressed worry as all vehicles in the official house in Maitama were also taken away.
Buhari Speaks On Why The 2020 National Budget Was Revised
President Muhammadu Buhari has revealed that the revised 2020 national budget became a necessity especially at this time due to the economic challenges facing the country.
The President of Nigeria who made the remarks after signing revised 2020 national budget into law at the Aso Rock Villa stated that due to the effect of the COVID–19 pandemic on the economy, and disclosed all MDAs will be allocated 50% of their capital allocation by months end.
Immigration Stops 58 Nigerian Doctors From Travelling To UK, Give Reasons
58 Nigerian doctors have been blocked from travelling out of the country via the Murtala Muhammed International Airport, Ikeja, Lagos. They were blocked by the Nigeria Immigration Service (NIS) as they were about to jet out to the United Kingdom via a chartered flight.
Details Of The Final Eight Candidates For The Top Job At World Trade Organization
The battle for the top job at the world trade organisation has gotten more intense with a total of eight candidate been picked by various countries.  It will be recalled that Nigeria's Nigeria's two times minister of Finance Ngozi Okonjo-Iweala is one of the three female candidates are vying for the top job.
Kiki Osinbajo Speaks Up On Ownership Of N800m Abuja Building
Kiki Osinbanjo, The daughter of Nigeria's vice president, Profesor Yemi Osinbajo has reacted to the allegation and report that she is the owner of a building in Abuja that houses her beauty business, Glam D' Africa.
Kiki who was furiously angry at the report, while reacting report via her Instagram handle, said  It is completely unbelievable that a grown man will sit in his home and LIE about her.