What I Am Doing To Free Hushpuppi – Top US Criminal Lawyer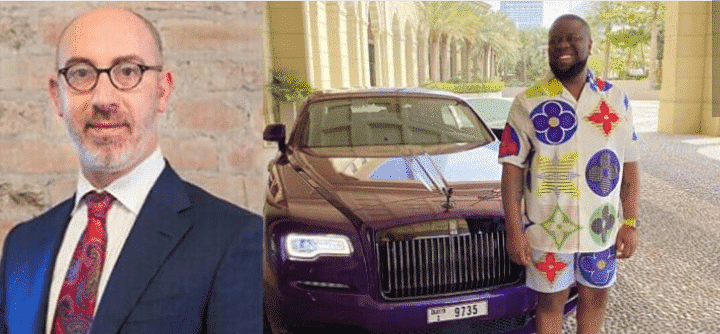 Top Criminal lawyer, Gal Pissetzky, a senior partner at Chicago law firm Pissetzky & Berliner, hired by Hushpuppi, to help extricate him from multi-million dollar fraud charges levelled against him by American authorities, says the cybercrime suspect has a good chance of beating the fraud allegations against him.
Naija News reports that the top Chicago lawyer made this comment during an interview with Punch on Thursday, where he said he planned to put up "vigorous defense to get him out of the case," adding that the suspect's case would go before a jury.
His words: "There is always a chance, absolutely. That's why they hired me and that's why I am going to put up vigorous defense and defend him. I will give him good representation. He has a chance. In the United States of America, you have a jury system."
When asked if he would consider a plea bargain with the system to reduce Hushpuppi's sentence, the lawyer said it was a discussion between him and his client. Recall that Pissetzky told Forbes that the suspect was not guilty of the crimes.
"Absolutely not guilty of the charges they are accusing him of. (Abbas) was running a legitimate business and a very legitimate Instagram account and did not take part in any scam or fraud," he said.
Meanwhile, Naija News recalls that Dubai Police authorities released a video of how Hushpuppi and Olalekan Jacob Ponle popularly known as Mr Woodbery were arrested for fraud. The Dubai based Nigerian big boy was arrested for an alleged $35 million by Interpol and the Federal Bureau of Investigation (FBI).
Two weeks after their arrest, Dubai Police confirmed the arrest of the Dubai based Nigerian internet fraudster. The Dubai Media Office said two Nigerians and 10 others were arrested in an operation tagged "Fox Hunt 2". The Dubai Police said the raid resulted in the seizure of incriminating documents pertaining to a well-planned international fraud worth Dh1.6 billion (N168,823,414,720.00).
Hushpuppi and his gang of fraudsters were accused of leading an "international" online fraud network that was committing crimes outside the UAE, including money-laundering, cyber fraud, hacking, criminal impersonating, scamming individuals, banking fraud and identity theft.
Dubai Police said 13 luxury cars, estimated at 35 million Dirham (N3.7 billion) were recovered from the house where they were arrested. The police later handed Hushpuppi over to the Federal Bureau of Investigation in the United States where he had since been arraigned on charges of conspiracy to commit money laundering, among others.
The FBI amongst other charges alleged that Hushpuppi attempted to dupe an English Premier League football club of £100m (N48.4bn). FBI's allegation is contained in an affidavit deposed to by Andre Innocenti, FBI Special Agent, who is assigned to the Los Angeles Field Office Hi-Tech Organised Crime Squad.
The affidavit read in part, "Abbas and others further conspired to launder hundreds of millions of dollars from other fraudulent schemes and computer intrusions, including one scheme to steal £100 million (approximately $124 million) from an English Premier League soccer club."
The FBI further stated that should the cybercrime suspect be convicted, he risks spending 20 years in jail.
Download NAIJA NEWS app: